Party season has arrived, and we have some fun, festive ideas for non-alcoholic Christmas cocktail recipes. The five seasonal drinks below include easy-to-make Christmas cocktails to make at home, plus pre-mixed drinks to take to party if the host has asked guests to BYO. From Christmas punch to a non-alcoholic alternative to Champagne, Seedlip has you covered.
Perhaps you're hosting a Christmas dinner or plan to invite friends to a New Year's Eve party? Our biggest tip for hosting a drinks party is to make sure you have a great non-alcoholic offering for those guests who aren't drinking. There's always one designated driver at a party. Plus, within the list of festive drinks below, there are a couple of recipes that you can make ahead of time to reduce the stress of serving drinks to guests on the night.
Forget Christmas mocktails, our carefully curated collection of non-alcoholic recipes is fun, but sophisticated to help you celebrate the festive season without feeling as though you've overindulged. Take a look through our festive non-alcoholic cocktails and pick out a couple of recipes to make at home for Christmas or New Year's Eve.
Enjoy.
I. Marmalade Mousse
If you're looking for a non-alcoholic alternative to Champagne, perhaps to raise a toast to the New Year, try making Marmalade Mousse. We've adapted our classic 1542 Vintage recipe to incorporate a seasonal ingredient, the Orange, and festive flavours. You can make the cordial ahead of time to avoid any additional stress when your guests arrive.
Ingredients: 25ml Seedlip Grove 42, 10ml Organic marmalade cordial* & non-alcoholic, chilled sparkling wine.
Method: Combine ingredients in glass. Mix briefly. Top w/ non-alcoholic, chilled sparkling wine.
Glass & Garnish: Champagne flute & Garnish w/ Orange zest.
*Mix 300g organic marmalade & 2000ml hot water, & strain through a sieve. Bottle & keep chilled. Use within two to three days.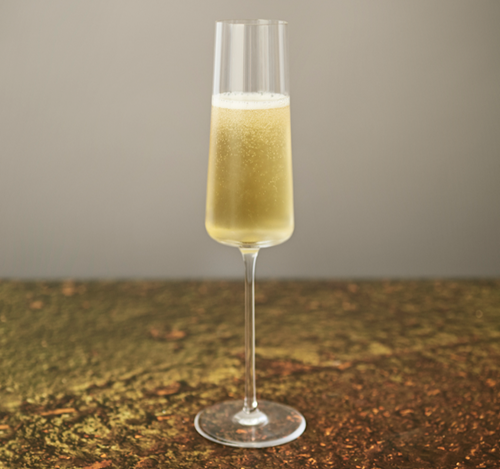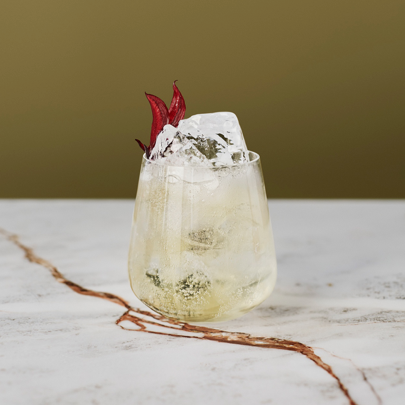 II. Cottonworks
This non-alcoholic cocktail brings together three traditional Christmas flavours: Clementine, Cranberry and Orange. It's a tasty and refreshing recipe to serve as a welcome drink at a party as there is no need to pre-prepare any ingredients. The Hibiscus Flower garnish adds a pretty decorative element that is bound to get guests talking.
Ingredients: 50ml Seedlip Grove 42, 15ml Cranberry cordial & Clementine tonic.
Method: Combine ingredients over cubed ice and top w/ clementine tonic.
Glass & Garnish: Highball & Garnish w/ Hibiscus Flower.
III. Laxtons Gage
An easy-to-make cocktail full of fresh flavours. Greengages are a type of Plum commonly used in desserts, but their yellow-green skin has a tannic dryness that adds complexity to cocktails and the flesh adds sweetness.
Ingredients: 50ml Seedlip Garden 108, 1tsp Greengage preserve & 15ml Lemon juice.
Method: Shake ingredients together in a cocktail shaker & fine strain into wine glass full of ice. Top w/ soda water.
Glass & Garnish: Wine glass & Garnish w/ a sprig of Thyme.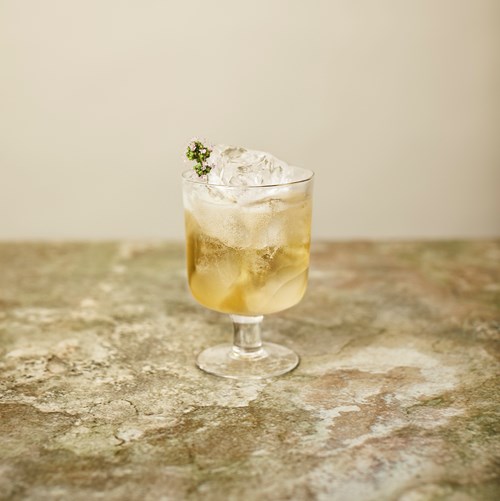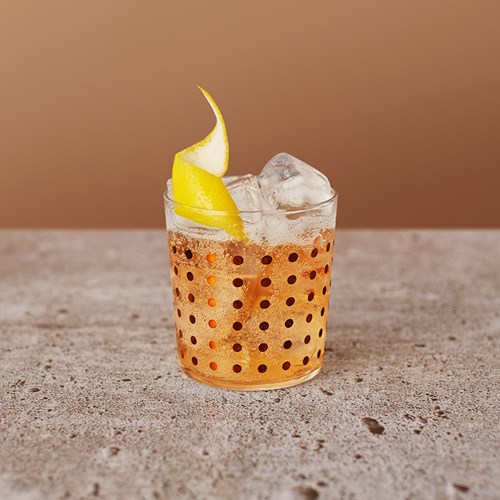 IV. Voyage Punch
Everyone loves a Christmas punch recipe and if it's non-alcoholic, all the guests at your party can enjoy it. This festive recipe makes use of all the aromatic distillates in Seedlip Spice 94, plus the floral notes of Jasmine tea to give the punch a festive feel. The colour is amazing so find a glamorous punch bowl and use this Christmas Cocktail as an eye-catching centre piece.
Ingredients: 500ml Seedlip Spice 94, 200ml Lemon & Mint cordial & 600ml Cold brew Jasmine tea*
Method: Combine ingredients in bowl. Add large ice blocks & allow to chill. You can make the ice blocks a couple of days before. Just fill some empty ice cream tubs wth water & place in the freezer a couple days before the party.
Glass & Garnish: Punch bowl & glasses and Garnish w/ Pink Grapefruit wedges, Lemon zest & fresh Mint.
*Add five Jasmine tea bags into 600ml of cold water. Allow to infuse for six hours or in the fridge overnight. Remove tea bags & bottle. Keep chilled. Use within one or two days.
V. Hanky Panky
This is a useful non-alcoholic Christmas cocktail if you're not a fan of alcohol but love to go to parties. A pre-bottled version of Æcorn Aperitifs cocktail, The Æcorn, it's designed to be made ahead of time. Each bottle serves seven. On the night of the party, simply grab it from the fridge on your way out.
Ingredients: 350ml Seedlip Spice 94, 350ml Æcorn Aromatic & 350ml Æcorn Bitter.
Method: Combine ingredients & bottle a day or two before the party. When you're ready to serve to guests, pour roughly 100ml per drink over ice. Stir briefly until well chilled.
Glass & Garnish: White wine glass & Garnish w/ an Orange zest.