How-to with Seedlip: Natural festive decorations to bring the freshness of the outdoors into your home.
Nature in winter is very beautiful. Plants take on a more structural appearance. You can see right down to the bare bones of a leaf, or the inside of a nutshell. Spiderwebs cover the hedges and birds pick at the bare earth.
Don't let the cold stop you from heading out. That's what coats, hats, scarfs and gloves are for. If you need an extra something to keep out the winter chill, pack a flask filled with a Seedlip Mulled Punch.
To encourage you to head outdoors this season, our very own Seedlip Stew has put together a foraging guide and three festive decorations that use seasonal foliage, berries and branches. We hope it will inspire you to make your own and bring the outdoors into your home.
USEFUL FORAGING ADVICE
I. Seek permission before foraging
II. Only pick from areas that have plentiful supply
III. Leave enough for wildlife & avoid damaging habitats
IV. Never pick protected species or cause permanent damage
V. Wear gloves.
VI. Take a pair of secateurs & a bag so you can easily cut & carry what you find.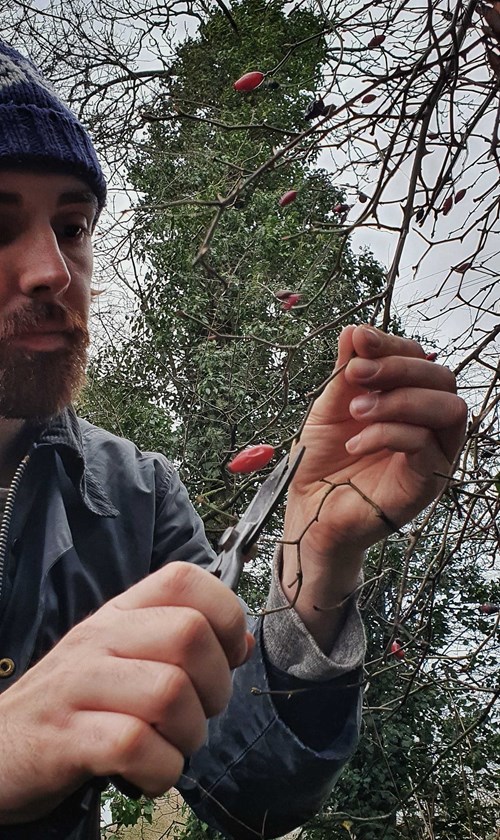 KEY PLANTS & WHERE TO FIND THEM
Teasels
Roadsides, verges.
Holly
Abundant in most woodlands.
Douglas Fir, Spruce, Conifer
The most sustainable option is to ask for off-cuts from your local Christmas tree sellers or pick from your back garden.
Mini Pinecones
Look on the ground near established Spruces.
Dehydrated Oranges & Limes
Whole or sliced from local fruit & veg shops. Or make your own by dehydrating sliced citrus in an oven set at a very low temperature.
Hawthorn Berries
Hedgerows.
Rosehips
Hedgerows.
Acorns in the shells
Look under established Oak trees.
Ivy & Ivy berries
Most walkways, pretty much anywhere you look.
Hazel & Willow
For the wreath base, look near water sources. Willows love water. Hazel grows in a lot of places & usually lines footpaths.
THREE SEASONAL DISPLAYS TO MAKE AT HOME.
The adventurous Stewart Howard has made three festive decorations out of foliage, berries & stems he found whilst out walking near his home in Worcestershire.
I. A foraged wreath
II. Natural decorations for present wrapping
III. A festive table runner
As always, we recommend making a Seedlip & Tonic before undertaking any creative activity. String, secateurs & tape are also useful.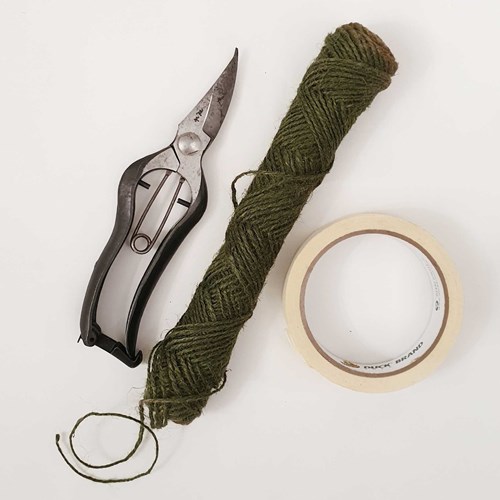 I. A FORAGED WREATH
Some traditions are worth keeping & a wreath on the front door at Christmas is one of them. If you can make a wreath from foraged, natural materials you can avoid unnecessary waste as once Christmas is done, you can discard any dead foliage & pack away the woven base for next year.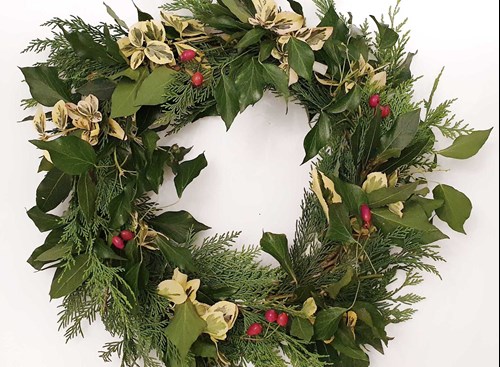 II. A FESTIVE TABLE RUNNER
Let's face it, the dinner table is the source of much attention throughout the holidays. Help it look the part by adding a runner of fresh, green foliage, berries & dried citrus fruits. Not only will it look beautiful, but it will smell great too.
III. NATURAL DECORATIONS FOR PRESENT WRAPPING
Brown paper is one of our favourite materials to wrap presents in. Adding a natural decoration gives it extra colour & a thoughtful touch.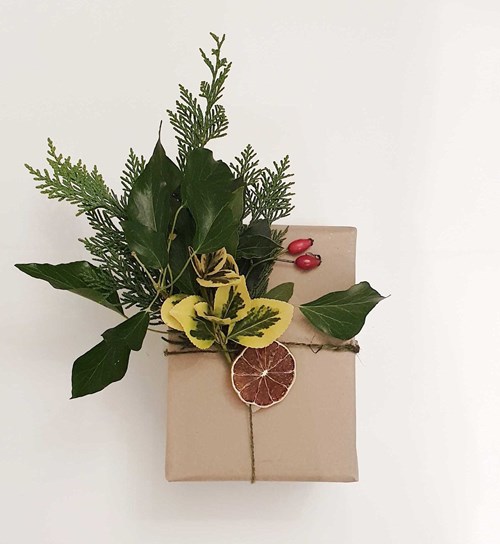 "I've always loved to forage, for me it brings a real sense of connection & respect for the natural world. Once you start to learn the names of those weeds, that tree, those plants, you transcend from the normal to the magical, like walking through the wardrobe to Narnia. With every name you learn, the hunger for a wilder life grows."
- Stewart Howard, @mr__howard
If you do make one of Stew's creations, send a picture to hello@seedlipdrinks.com. You can follow Stewart on Instagram here.