There's an easier way to make cordials and syrups for non-alcoholic cocktail recipes without buying a lot of fresh ingredients – tea.
It may sound unusual, but tea, particularly loose-leaf tea, can give you access to hundreds of different flavour profiles from ingredients not usually encountered in a supermarket or greengrocer. To make it into a syrup you simply boil the tea, steep it for a few minutes and then add equal parts sugar.
Another benefit is the tannin in the tea gives the cocktail a complex dryness that helps to clean the palate. Think about the mouth feel and slight bitterness experienced when drinking wine or coffee – that's caused by the astringency of the tannins. But, be careful not to over steep the tea or you could end up with it tasting overly tannic, which can be unpleasant.
If you're budding at-home bartender interested in trying out different cocktail-making techniques, here are a few Seedlip cocktails with tea included in the recipe to help you discover how to use tea in non-alcoholic cocktails.
Grove Cup
INGREDIENTS
Rhubarb Tea: 10ml
Fever-Tree Smoky Ginger Ale: Top
GLASS & GARNISH
Wine Glass full of ice
Rhubarb Ribbon
METHOD
Build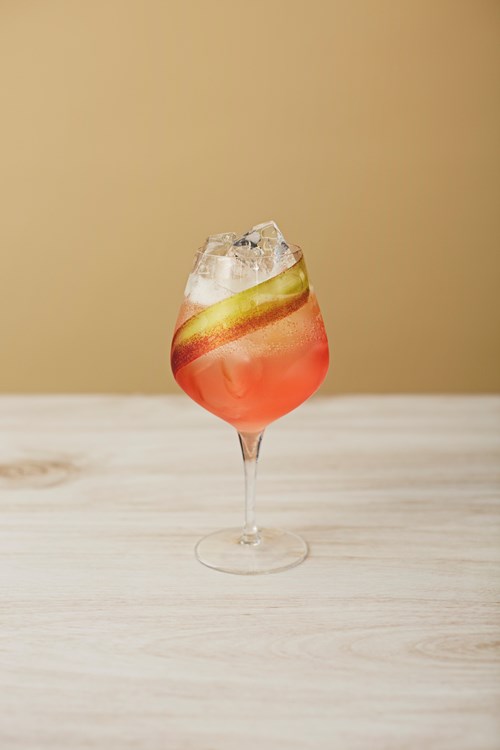 TODDY
INGREDIENTS
Seedlip Grove 42: 50ml
Coconut sugar: 1 bar spoon
Hot Assam Tea*: 120ml
GLASS & GARNISH
Heatproof mug
Ginger peel
METHOD
Combine
*Assam Tea - Brew one tea bag in boiling water for two minutes.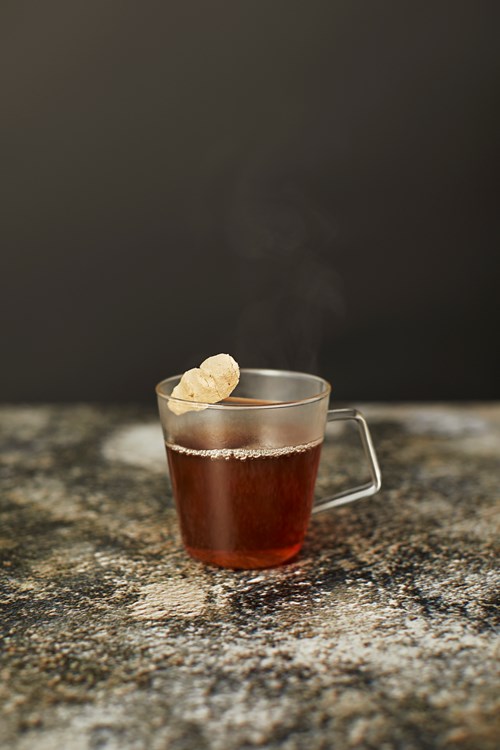 Voyage Punch
INGREDIENTS
Seedlip Spice 94: 500ml
Lemon Cordial: 200ml
Cold Brew Jasmine Tea*: 600ml
GLASS & GARNISH
Punch bowl & glasses
Pink Grapefruit wedges, Lemon zest & fresh Mint
METHOD
Combine ingredients with large ice blocks and allow to chill.
*COLD BREW JASMINE TEA
Add five Jasmine tea bags into 600ml of cold water. Allow to infuse for six hours or in the fridge overnight. Remove tea bags & bottle. Keep Chilled. Use in one or two days.
TIP: You can make the ice blocks a couple of days before. Just fill some empty ice cream tubs with water and place in freezer a couple days before.