As part of our collaboration with Edward Bulmer Natural Paint, we caught up with the man himself to find out what inspired him to create a range of paints made with plants.
Breathable, healthy & kind to the planet, Edward Bulmer Natural Paints are lifting the lid on the on the interior design industry, one tin at a time.
They have over 100 beautiful colours made from just 12 pigments derived from plants. Their mission is to create a brand for the future. One that's free of plastic and materials that harm our health, and that of the planet.
As part of our collaboration with Edward Bulmer Paint to create a series of limited-edition labels & our new Perfect Palette Painting Set , we caught up with the man himself to find out what inspired him to create his paint made from plants & we asked him to tell us his best nature fact.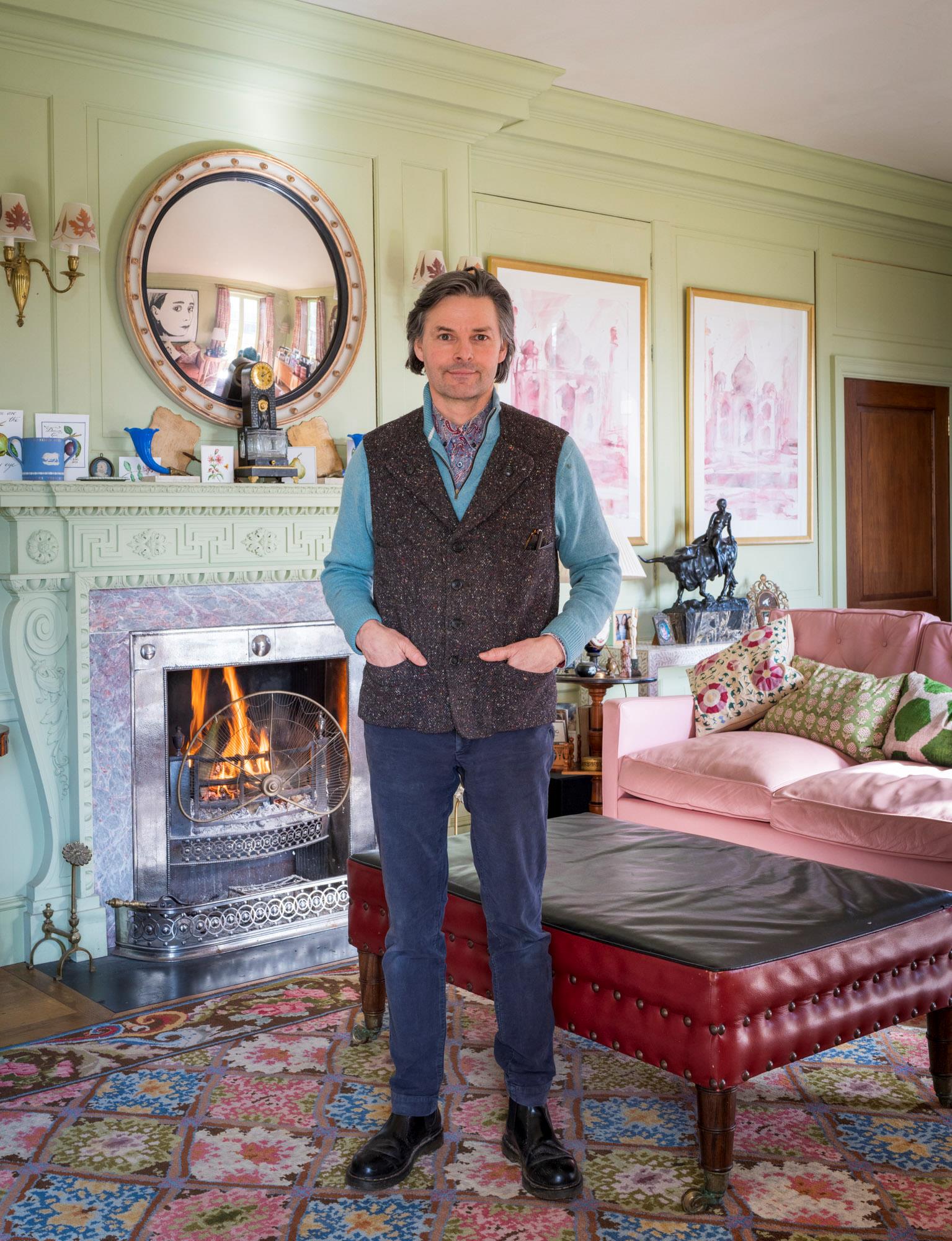 I. Tell us a bit about your background? How did you get to creating EBNP?
I am an interior decorator specialising in historic houses and when I was working at Goodwood, I was asked to use only healthy and environmentally responsible materials. Paint was, and is even now, neither; so long story short I started my own company to sell natural paint.
II. What do you find most exciting about this limited-edition Seedlip label?
Let's be honest the Seedlip bottle is the sexiest on the shelves, so to be asked to do a limited-edition label was more scary than exciting! However, once I got under the skin of the brand, I realised that Seedlip and Edward Bulmer Natural Paint are basically first cousins – we use what nature provides - we mix precious and complex ingredients to create formulations of sophistication and beauty.
Seedlip has three core ingredients and we have three primary colours. From this we create a wheel of colour in the same way that Seedlip create a wheel of flavour.
III. How do you keep yourself inspired?
We are all on a mission to make the world better one industry at a time – ours is to clean up the dirty paint industry and rid it of polluting plastics, in the hope that others will be inspired by our example.
IV. Where is your favourite nature spot?
Outside! That's all it takes to be in nature if you stop and stare…and listen…and smell. Even in built up places, nature will have colonised some part of the street, sky or buildings but in the country its abundance is ever present. Despite the best attempts of modern chemical farming to eradicate it!
 V. Tell us your best nature fact?
The apple's genome has 57,000 genes. Twice as many as a human. Recent genomic research has shown that it originated – from the rose family – in the mountains of southern China, clearing up an age old discussion as to where it first grew.
VI. Who would you most like to share a Seedlip & Tonic with?
It was pretty cool sharing one with Seedlip's brilliant founder Ben Branson – Peas and love!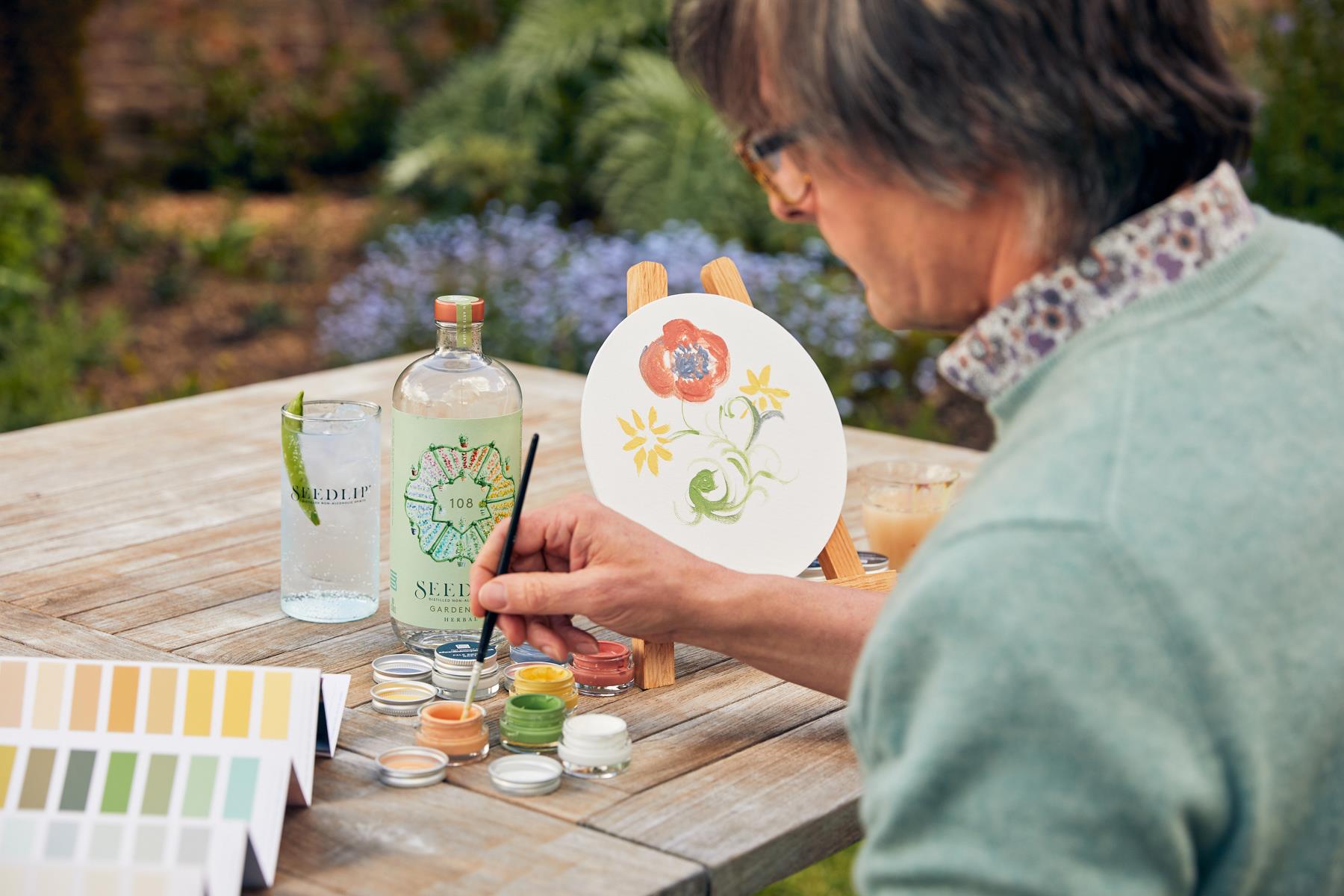 Interested in our limited-edition labels and Perfect Palette Painting Set? Click here. 
You can find out more about Edward Bulmer Natural Paint here. Or, you can follow them on Instagram @edwardbulmerpaint.