As a Nature Company we're committed to celebrating and protecting the natural world.
Now available to purchase on our online store is a mushroom-based gift set that progresses both our support of sustainable packaging as well as championing nature's ability to solve societies challenges. Take a look here.
Fully biodegradable, recyclable and compostable, this is our most sustainable gift set yet. It includes a full-sized bottle of Seedlip Spice 94, a 100% recycled glass Highball & a Thyme seed paper neck tag.
Our new gift set was made possible with the help of Magical Mushroom Co and their Mycelium Technology. Mycelium is the underground root structure of mushrooms, a bio-contributing material that offers a safe, sustainable and totally home-compostable alternative.
The box itself is composed of biomass and mycelium, the root structure of mushrooms, which creates a durable, lightweight, alternative packaging material that breaks down in compost or flower beds in 40 days.
Mushrooms are Nature's recycling system and we're very proud to be working with them on a better way to give the gift of Seedlip.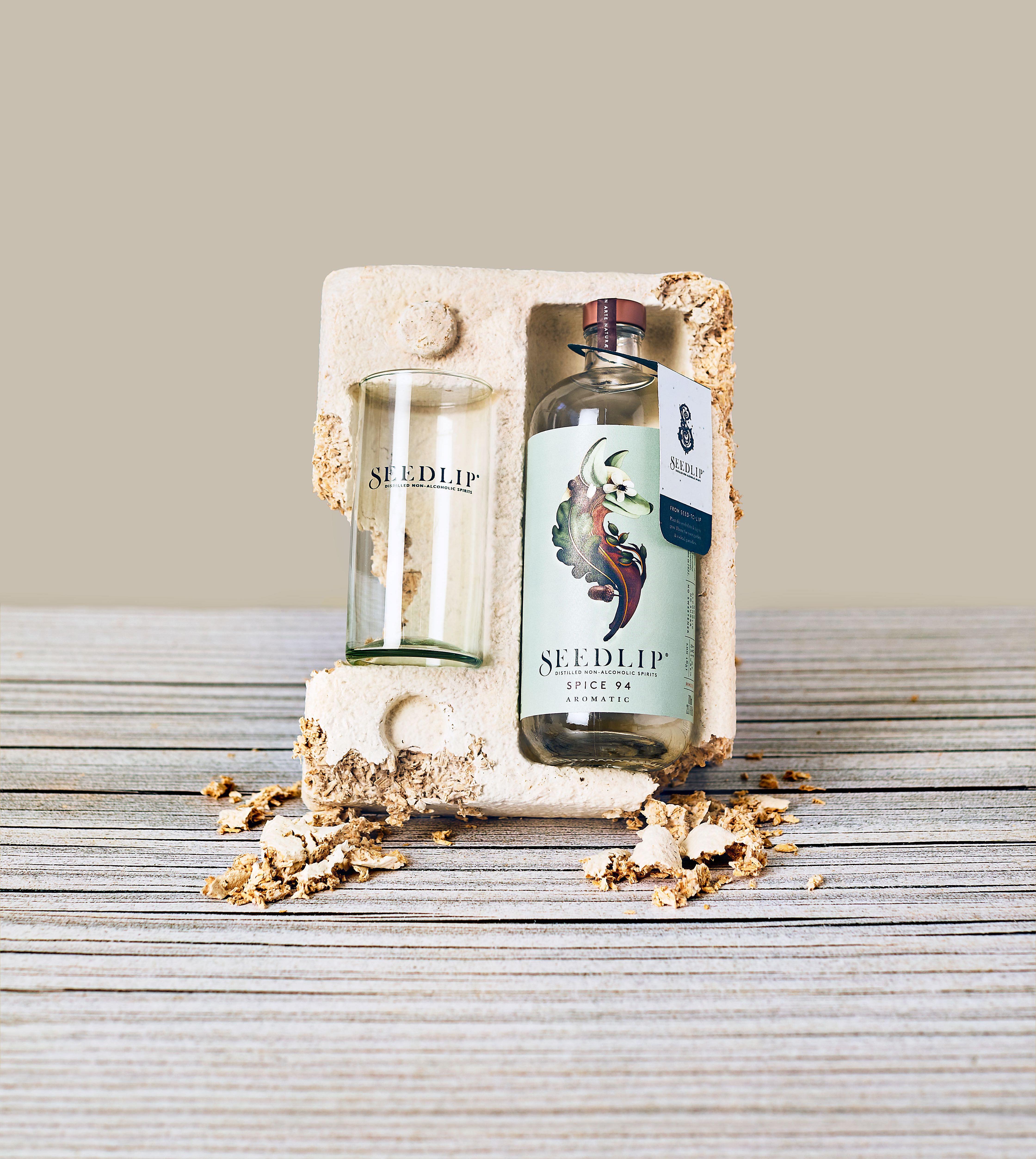 WHAT'S IN OUR GIFT BOX?
THE BOX: Is made of bio-mass and mycelium which breaks down in soil after 40 days
THE NECKTAG: Each bottle will be embellished with Thyme seeded paper neck-tags
THE GLASS: The highball glass is made up of 100% recycled glass
THYME SEED PAPER NECK TAGS: 'Plant now to grow fresh Thyme'. The thyme seeded paper neck tag is perfect to help you grow thyme in your own garden for cocktail garnishes. Inspired by one of the key ingredients in our non-alcoholic spirits.
How to grow:
I. Soak tag in water
II. Place on soil-filled seed tray & cover with a fine layer of soil
III. Keep indoors until sprouted
IV. Watch & wait