Six w/ Seedlip: Matt Collins
In honour of the six plants we work with to create each of our Seedlip Spirits, we're putting six questions to makers and creators whose life and work is influenced by the natural world.
Across the water from Westminster, hidden within a leafy corner off Lambeth Bridge is the Garden Museum. It's a place that explores and celebrates gardening and British gardens, through collections, events, and exhibitions, and it has a garden of its own. Though confined to a small courtyard space, the garden houses a covetable collection of exotic plants cared for by head gardener for the Museum, Matt Collins.
For this month's Six with Seedlip, we wanted to chat to Matt to find out why the garden at the Garden Museum is so special and ask him how he found his way into a career in horticulture.
For those who don't know about this hidden gem, introduce the garden at the Garden Museum.
The Garden Museum is situated inside the deconsecrated church of St. Mary's at Lambeth, and was founded to preserve the burial place of Britain's venerable 17th century plant hunting family, the Tradescants.
John Tradescant the Elder was gardener to King Charles I. His son, John the Younger, introduced many new plants to Britain, including the tulip tree from eastern America. With such historically eminent gardeners buried in the churchyard, the museum's gardens have been designed to reflect a theme of plant hunting and horticultural discovery, including planting schemes by contemporary garden designers Dan Pearson and Christopher Bradley Hole.
What motivated you to choose gardening as a career?
A lacking knowledge of the natural world that needed rectifying! I began by learning the names of trees in my early 20's; gradually familiarising myself with their winter buds, summer leaves and botanical names. I then quickly realised I wanted a career working with plants.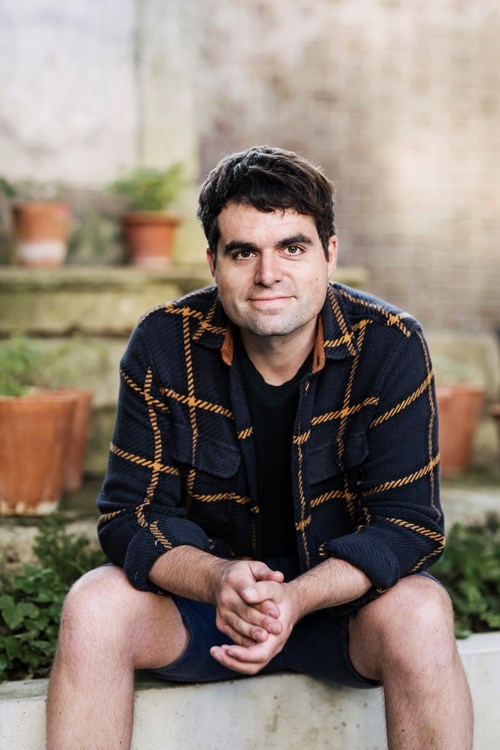 What is it like to manage the garden at the museum? What, for you, is special about it?
To start with, I love where it is. It's an oasis right in the centre of London, opposite Westminster. Unlike most botanical or heritage gardens, it is influenced as much by literature and the arts — through our exhibitions and collaborations with contemporary designers — as it is by traditional horticulture.
I also enjoy the freedom to continually develop the space and try things out. It's a challenging site, exposed to harsh river winds and the warm Central London microclimate, but this in turn means I can grow plants that might struggle elsewhere in the country, such as the bizarre flowers of the Canary Islands.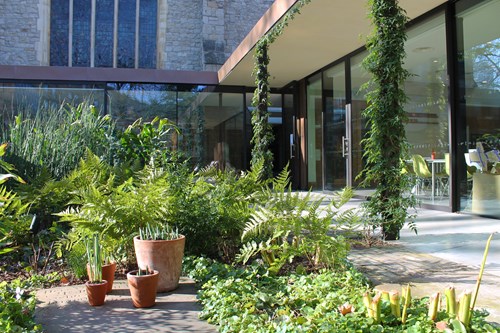 Tell us about one of the extraordinary plants that make up part of the garden.
We have a great cluster of Ward's ginger lilies growing in the museum's central courtyard. They are a species of hedychium collected by the writer and explorer Frank Kingdon-Ward. Across his plant hunting career Kingdon-Ward endured huge earthquakes, he fell off a cliff, went missing in the jungle and was impaled on a bamboo spike. But his ginger lily — found in China's Yunnan province — is testament to his determination. By mid-summer its tall, glossy shoots produce gorgeously scented, yellow flowers that are absolutely stunning.
Do you have any advice for people who are thinking of creating their own garden in a small space?
Creating a sense of cohesion in a small garden is important, but not always easy to achieve. Choose three species of hard-wearing and ideally evergreen flowering plants — good 'do-ers' like cistus, rosemary or teucriem, for example — to repeat around the space, and then take joy in individual plants; anything that takes your interest. Gardening needn't focus too heavily on clever design, much better to enjoy the great diversity of the world's amazing flora.
Who would you most like to go for a cocktail with?
The late writer and naturalist Roger Deakin. I've read so many good nature and gardening books since first falling for his 'Wildwood', but none are so wonderfully articulate on the combined subjects of literature and physical immersion in every day British nature as Deakin, who was a great champion of seemingly unremarkable, and therefore undervalued, wildlife. Him or Alice Cooper.
As well as being a head gardener for one of London's hidden green spaces, Matt is an author – he released his first book Forest: Walking Among Trees last year – and writes about travel, gardening and the natural world for The Telegraph, The Guardian and the Royal Horticultural Society. You can follow Matt on Instagram @museum_gardener