Nature is integral to Seedlip. In fact, a seedlip is the name of the basket that farmers wear around their necks to carry and sew seeds with ease. This little-known fact is a nod to our founder, Ben Branson's 300-year-old farming heritage.
From sourcing botanical ingredients for our spirits, to where we immerse ourselves during our annual 'Nature Week' when we disconnect from technology, to partaking in community gardening initiatives, nature is a source of inspiration and a guiding light.
The road to living sustainably is a long one. It's small steps taken each and every day that amount to leaps and bounds of progress over time. So, with that, we asked our global team to share what they're doing to give back & protect our planet on Earth Day, and every day.
Adam Ballesty, General Manager (APAC)
All of the soap, shampoo, etc. in our home now comes in blocks–zero plastic containers. We are on a mission to reduce plastic in our home.
Amber Morrison, Luxury Retail Account Manager (GB)
I use my Ocean Bottle instead of plastic bottles–for every bottle sold, the company collections 1,000 ocean-bound plastic ones!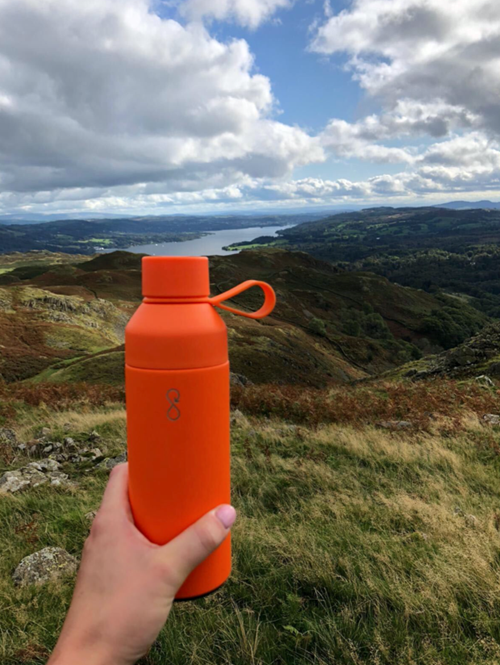 Gabs Szopa, Communications Manager (EU)
I try to have plastic-free periods, opting to use a menstrual cup instead of tampons with plastic applicators.
Juan Morales, Digital Market Manager (AUS)
I've started making my own beeswax wrap, to replace plastic wrap for leftovers and food storage, reducing my plastic use.
Millie Vasquez, Key Account Manager (US)
I pledge to eat more locally sourced whole foods and reduce meat consumption.
Daisy Andrew, Events Manager (EU)
I'm subscribed to MyTrees, an organization that plants and protects trees regularly.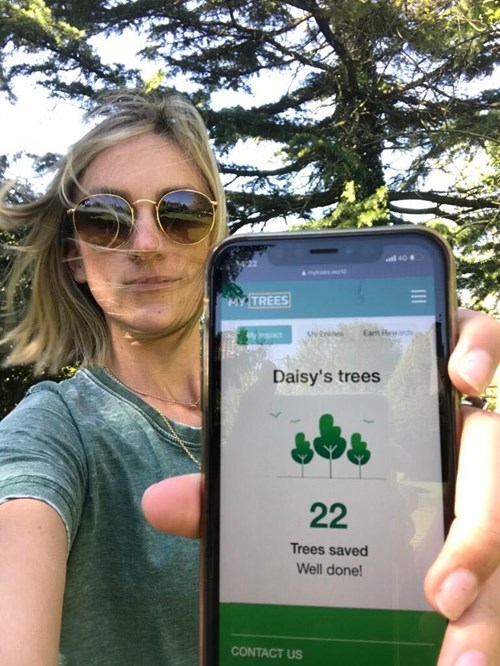 Casarah Cooper, Marketing & Events Assistant (NZ)
We've made the switch to reusable nappies in our household. As a baby is changed ~600 times in 2.5 years, we are reducing our impact on landfills.
Stephanie Sica, Communications Manager (US)
I keep a mini compost bin in my apartment kitchen to collect food scraps, as my building has compost bins.
Jess Haines-Henderson, Design Executive (GB/APAC)
I get my weekly veg shop through oddbox, a company that rescues rejected fruit & veg from UK supermarkets.
Chloe Hughes, Admin Coordinator (US)
I plan to buy a bike, to use instead of a car for as many local errands as I can.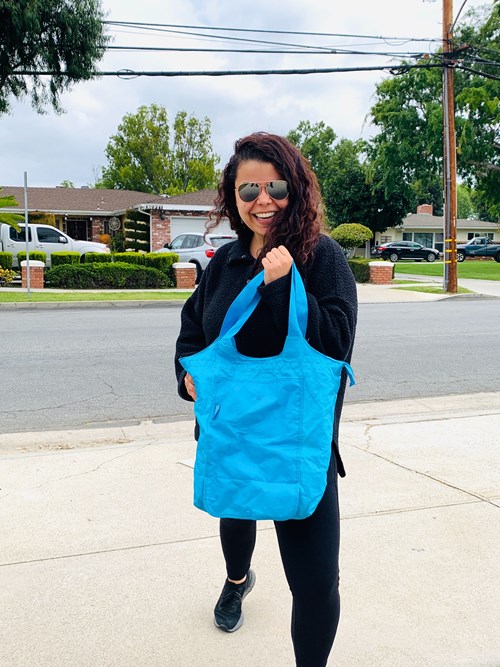 Jack Vandersteen, On-Trade Account Manager (GB)
I recently got a new water carbonator, which should save ~300 plastic bottles per year in our household.
Makela Pichler, Events Manager (US)
I've committed to a zero waster period with Saalt!
Karly Finison, Digital Content Manager (US)
I pledge to eat more locally grown, in-season produce & walk more (drive less)!
Carly Kearney, Logistics Executive (GB)
I pledge to buy more plants & use the online search-engine Ecosia, which plants trees for each search on the site.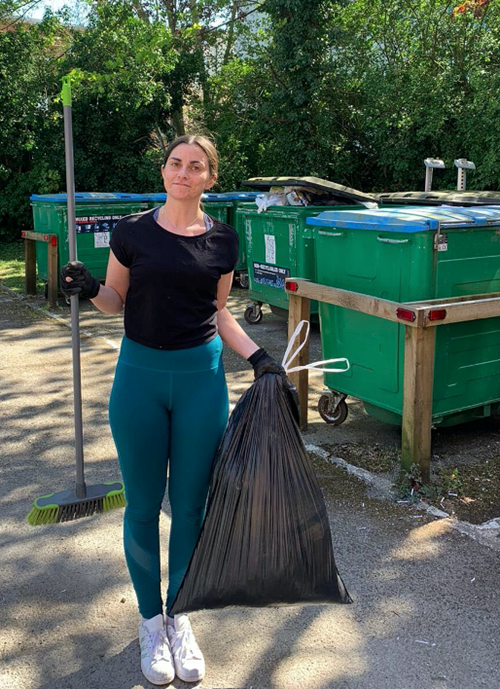 Robert Hester, E-commerce Manager (GB & Europe)
I've gone Electric. No more Fossil Fuels when driving to work.
Erica Valenti, Brand Engagement (APAC)
I'm trying to not buy any new clothes, but looking for vintage & second hand finds wherever possible