Having just launched our Mycelium Gift Set – a fully biodegradable, recyclable and compostable pack – we spoke with Paul Gilligan, co-founder of the Magical Mushroom Company who helped to make it all possible. Their incredible mycelium technology results in a packaging solution that takes about 40 days to break down naturally in your garden or compost – and adds nutrients to the soil as it does.
Want to know more about Mycelium? Read more here.
We love Magical Mushroom Co's passion and willingness to help brands do better. So, we caught up with Paul to tell us what the challenge is in making biodegradable packaging & why he thinks it's important to look to nature to protect the planet.
I. Tell us about Magical Mushroom Company. How did you get to where you are today?
It's been fantastic to team up with two great friends, to bring to the market a product that will make a real difference to the world. It's something we're all very passionate about. Most brands are trying to incorporate sustainable initiatives into their businesses, and we're delighted to be able to help them.
II. What's your favorite fact about mycelium?
I love the fact that the biggest organism on Earth is a fungus. One mushroom fungus [Armillaria solidipes] spans 2.4 miles across the Malhuer National Forests in the Blue Mountains of Oregon. It's on my bucket list, when we can all travel again!
III. What do you love most about the work you do?
I love the enthusiasm we get every day from our interaction with current and future clients, and the speed in which we're growing to meet the increasing demand of Mushroom packaging. I operate more effectively with a varied routine at work, and no day is the same in our world.
IV. What is the biggest challenge you face in making the biodegradable packaging?
The biggest challenge in growing Mushroom packaging is you're working with a living organism. It reacts to environmental issues, in particular the ideal humidity and temperature composition, which impacts the handling and timing of the process. We're passionate about delivering a fantastic and consistent product, so we're constantly iterating our processes to continue improving on every grow.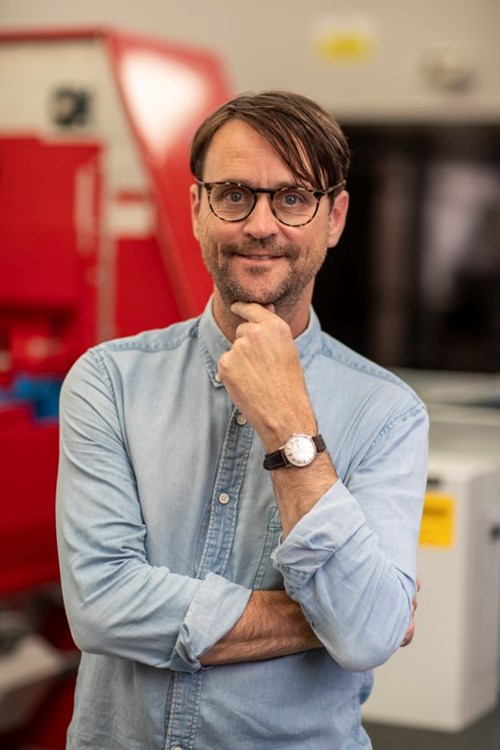 V. Why, for you, is it important to look to nature to protect the planet?
Obviously, we all know the planet doesn't have finite resources and we have to pass the baton on to the next generation. I have a son and feel a collective responsibility for acting now. Like everything in life, talk is cheap, so making things happen and delivering on your commitments is vital. This is why we love the industry leadership and courage Seedlip have demonstrated with this launch, it's been an incredible reaction and we're very grateful for the collaboration.
VI. Who would you most like to share a cocktail with?
I would have loved to spend an hour or two sipping a Seedlip Grove 42 with the late, great comedian George Carlin. Or, a few cocktails with Ricky Gervais would be a night to remember. It goes without saying he's incredibly funny, but also has a great moral compass and an insightful philosophy of life. His Golden Globe monologues are something to behold.
Find out more about the Magical Mushroom Company. Follow them Instagram at @magicalmshroom. Purchase the Seedlip Spice 94 Mycelium Gift Set.