This year, hosting during the holiday season might look a little – or a lot – different. Though, there are still fundamental principles of being a good host that can apply to a gathering of any size. So, we've rounded up our top tips for hosting a thoughtful gathering of your nearest and dearest this festive season.
I. Allow for extra elbow room, but bring everyone together. Leave a little extra room between place settings this year. Perhaps this means renting or borrowing a spare table from a neighbor or friend, space-willing. But still, create a tablescape that connects the entirety of the expanse – whether that's in the form of a beautiful festive runner, or themed decorations that lie central but spread across the table. Snatch up a bunch of small gourds, corn cobs and squash that are plentiful this season. And come December, most nurseries or tree farms sell cuttings that can be bunched up for a lovely, fragrant, natural runner with sparkly ornaments and candles peppered in-between.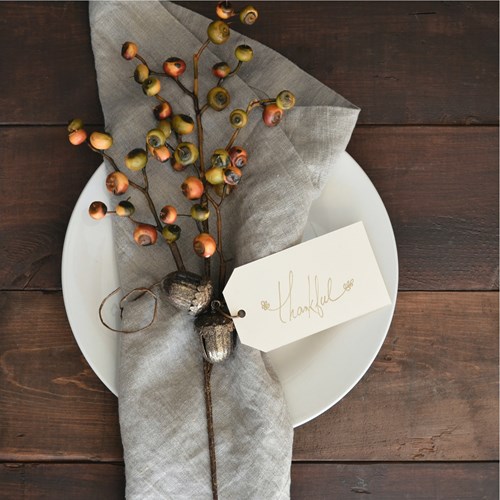 II. Shop locally for your ingredients. It's something we recommend doing year round, but plan to purchase as many ingredients as possible either at your local farmer's market or from nearby farms. Many state or regional farms are offering core growings, with optional add-ons from other vendors in their neighboring area, all delivered direct to your home. It's never been easier to support local growers.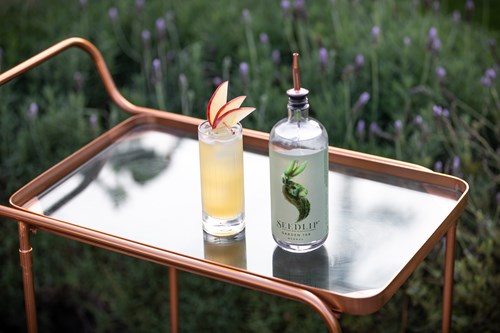 III. Offer an elevated, non-alcoholic option. While the holidays are synonymous with indulgence, it's just good hospitality to have a sophisticated non-alcoholic option like Seedlip available to your guests who may want to avoid alcohol for an hour, an evening, or longer. Stock your bar cart with all three expressions – plus, with the purchase of our Trio Bundle, we'll give you $10.00 to donate to your environmental charity of choice – to easily whip up a Seedlip Ginger Highball for someone seeking a drink that's not just soda.
IV. Batch a festive cocktail for many. Come this time of year, we often get asked about measurements when it comes to batching cocktails for a [small] crowd. Our Apple Highball, CosNo, or Alternative Eggnog would be great for a gathering this time of year. Unfortunately, exact math doesn't always work, if you're thinking of just multiplying measurements for the number of guests. Our National Education Manager recommends multiplying the base spirit [Seedlip, for example] by the number of serves, but adding only half of the acid and sugar in the recipe to start. You can always scale up those ingredients along the way, based on taste, but it'll be harder to balance if they're already there. For any cocktail that is normally shaken, you'll need to add a bit of water in lieu of the dilution you'd get from shaken ice. And, lastly, ice last! Leave an ice bucket next to your batched cocktail [if it's served cold] for guests to prepare just before sipping.
V. Use the good stuff. If there's anything we've learned or been reminded of as of late, it's to savor every second of life. Be grateful for health, company and community. So, instead of saving for an occasion, break out your best dishes or glassware. Mix and match sentimental pieces and the beautiful things you own. They're meant to be used to make memories. And there is no better time than the present.