During the summer holidays, beaches up and down the coast are swamped with people looking to catch a few rays of sun and brave a swim in the sea.
If you're a fan of your personal space and like an adventure, there are still lots of hidden coves and bays to discover. All the places in the list below are off the beaten track and include places you can only access by foot, beaches with rockpools to explore, and wildlife-watching spots, from Broadstairs in Kent to Donegal in Ireland.
Here are our recommendations of where to find hidden beaches in the British Isles.
Did we miss one of your favourite hidden beaches? Let us know at hello@seedlipdrinks.com
I. Barafundle Bay, Pembrokeshire
It was once one of Wales' best kept secrets, but numerous awards have raised the profile of Barafundle Bay. It's slightly curved, sheltered and has soft golden sand. You reach the beach by walking along part of the Pembrokeshire Coastal Path, where plant lovers will enjoy seeing wild flowers dance in the sea breeze.
II. Thurlstone Rock, Devon
Although not exactly hidden, this beach in the South Hams benefits from being less well-known than its popular neighbour Bantham, which lies a few miles up the coast. The bay takes its name, Thurlstone Rock, from an off-shore, arch-shaped, rock formation. Towards the southern end of the beach you'll find great rock pools to explore at low tide, and dogs are allowed on the beach all year round.
III. The Brough of Birsay, Orkney, Scotland
This is an uninhabited tidal island that can only be accessed within two hours either side of low tide, across a concrete causeway. There are remains of a Norse settlement here as well as a church that dates back to 1100. It has a lovely beach and the island is peppered with crystal-clear rock pools filled with Crabs, Starfish and Anemones.
IV. Boyeeghter Bay, Ireland
Known locally as Murder Hole Beach, this bay is much less sinister than its name implies. You can't drive here. The beach is hidden away on Donegal's Rosguill Peninsula and you'll have to walk cross-country through fields of Cows to find it. It has a dramatic tide, which when fully out reveals a tidal island. The rugged landscape inland and sweeping golden sand make it a very beautiful beach to visit.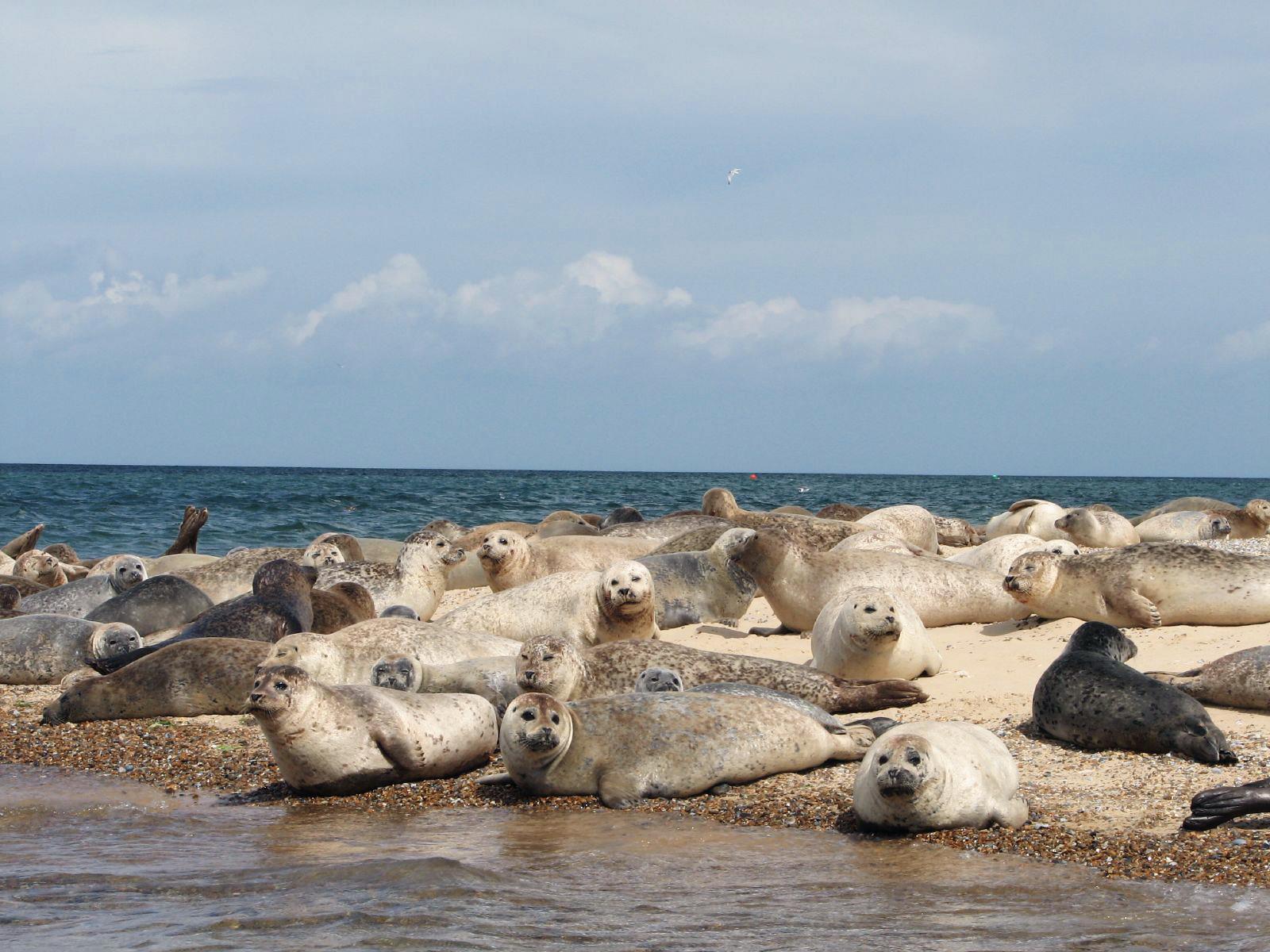 V. Mewslade Bay, The Gower
Quieter than the over populated south coast, the Gower has many beautiful beaches and even at the height of Summer, it's easy to find a secluded section of sand on which to place your beach towel. Rhossili is a well-known favourite, but just around the corner is Mewslade Bay, a sheltered inlet that requires a 400m walk through woodland, a short scramble over a few rocks and a sense of adventure before you reach the beach. This small obstacle and the bay's remoteness are all part of its charm.
VI. Botany Bay, Kent
On Kent's northernmost tip lies Botany Bay, a relatively secluded spot with white cliffs and towering chalk stacks. Seashore safaris run regularly here because the beach is such hot spot for rockpooling and there's a chance you could find a fossil or two. When the tide comes in, it can cut-off parts of the beach so keep your wits about you.
VII. Blakeney Point, Norfolk
One of the remote destinations in Robert McFarlane's The Wild Places, Blakeney Point is a four-mile shingle spit on the Norfolk coast that gives way to sand the closer you get to the tip. Battered and bruised by the feral North Sea, it can be a bleak place to visit in foul weather but on a warm, sunny day it's full of surprises. There's an opportunity for wildlife watching as Common Seals are often seen lounging around on the sand and inland is a salt marsh favoured by many types of bird.