In honor of the six plants we work with to create each of our Seedlip Spirits, we're putting six questions to makers and creators whose life and work is influenced by the natural world.
Glenn Perry
A beekeeper for over 27 years, Glenn Perry is raising awareness about beekeeping in Ventura County at the Ojai Valley Inn by hosting beekeeping and honey tasting tours. The Inn's apiary is home to five colonies, each one accommodating 30,000 to 60,000 honeybees.
In this month's Six with Seedlip, Glenn shares his love for Bees, how they play an integral role within our ecosystem and debunks a few common bee myths.
I. How did you become involved in Bee Keeping?
I got started in the early 1990's at a workshop. An older beekeeper looked up at me over his glasses and said, "you know, the bees need you!" From that moment I was hooked. I grew up in Ohio in the late 50s, early 60s, with the time, interest and opportunity to get lost in the wonder of bugs, plants and the stars. That same impulse and openness to wonderment has stayed with me to this day.
II. Why are Bees so important to our ecosystem and how can we help to protect their habitat?
We depend on them, yet we neglect and abuse them. Weaning our agriculture off such extensive use of insect-destroying pesticides is probably the single most helpful action we can take. Planting trees and other plants with high nectar volume, and long blooming periods, is extremely useful. Bees are currently the poster children of the insect world, but we should welcome, appreciate and encourage all our insects.
III. Do you have a nature fact about bees that you can share with us?
Bees have several means of navigation. One means of navigation relies on the magnetic material in their bodies that constantly relates to the magnetic field of the earth. They are like a living GPS.
IV. What types of infused honey are you sampling on your honey tasting tour, and which is your favorite?
Infused honey is honey with a flavoring or essential oil added in. This can be done for flavor enhancement or as a health benefit. I restrict our honey tastings to pure honey because the bees made it without anything added in and there is minimal handling. I prefer the darker honey from southern California such as Peppertree or Avocado, which we present on our tours/tasting. It was great fun, however, to recently add flavor accents of some of my favorite honey to the different Seedlip Spirits.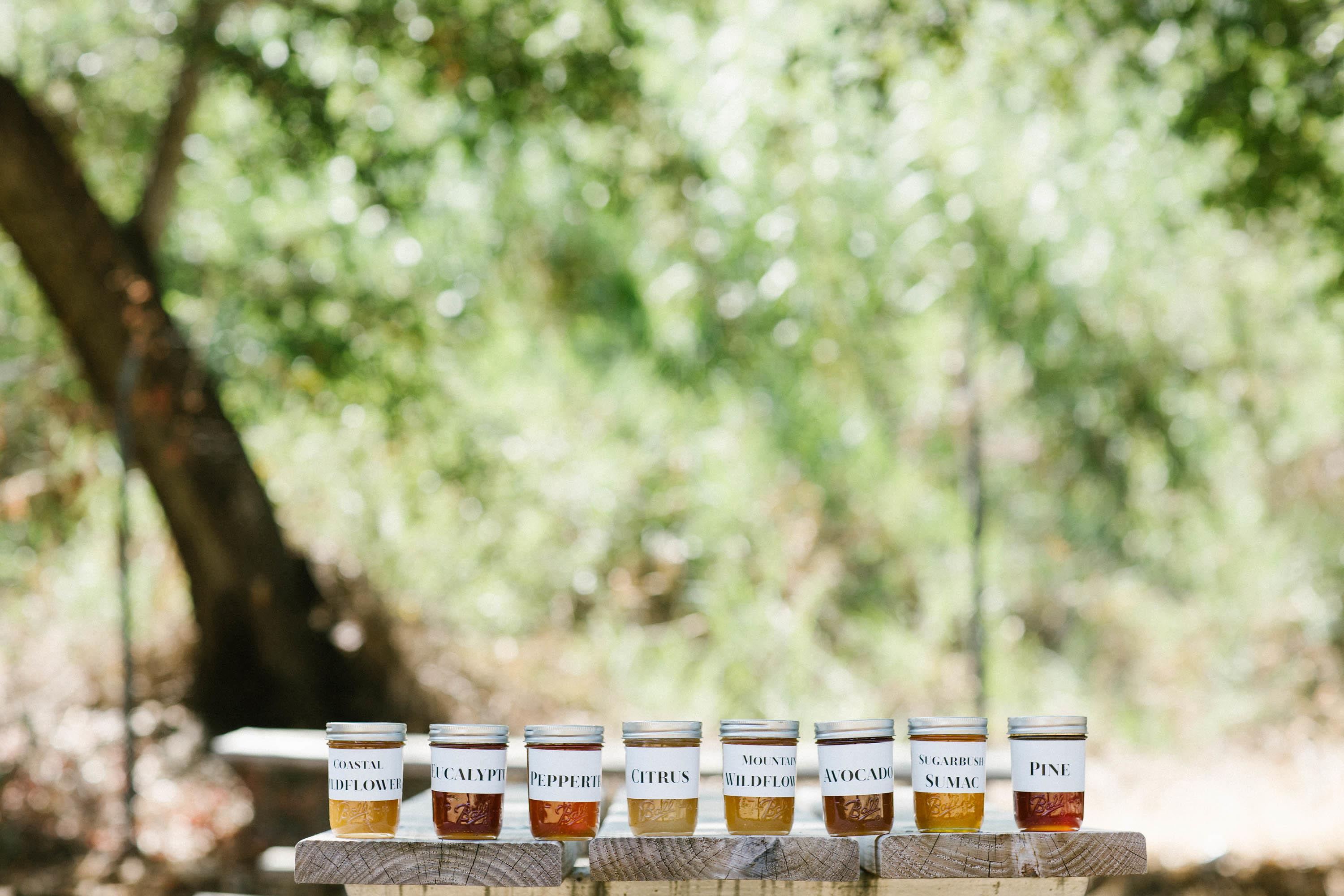 V. What is the biggest myth about Bees ?
In the US, the two biggest myths are that the bee crisis is caused by amateur beekeepers and that non-native honey bees are devouring natural resources, starving native solitary bees to death. In fact, amateur beekeepers help support all types of bee and encourage a more natural life for bees outside an industrialized agriculture model. At the same time populations of all bees are dangerously low and are threatened by the same poisons and toxic environment.
VI. What's next for you, are you working on any new projects?
I have been trying to capture, through photography, the social interaction of bees, which is such an important aspect of the bee's lives. Though I have been a beekeeper for 27 years, for the past two years I have spent much of my time observing and being with the bees and I am beginning to get an urge to write about them.
Follow Glenn Perry & his bees @Ojai Bee Tours
Image credit: Ojai Valley Inn