As Summer approaches, there's nothing more relaxing than sitting in the garden with a refreshing drink in hand. Even if the sun isn't shining, we all need that pick-me-up at the end of a long day to help us wind down and switch off.
Our sophisticated non-alcoholic citrus cocktails made with Seedlip Grove 42 are the perfect make-at-home option. From quick and easy recipes to the slightly more intricate creations, there's a recipe for everyone depending on just how ambitious you might be feeling.
The citrus forward Seedlip Grove 42 blend includes three different types of Orange and a hint of Lemon and Ginger to create a bright, uplifting spirit that is delicious when simply topped with tonic or mixed with other quality ingredients to make Orange flavoured, non-alcoholic cocktails. Below, we have put together six of our favourite Seedlip Grove 42 cocktail recipes with a quintessential citrus twist, that we think you'll enjoy making and tasting at home.
GROVE & TONIC
This classic mix of Seedlip & Tonic is the best way to experience the subtle, yet complex flavours of Seedlip Grove 42 if you've never tasted it before. If you're looking for a drink that is simple-to-make and refreshing, this is it.
Ingredients
Grove 42: 50ml
Indian Tonic: Top
Ice: Cubed
Glass & garnish
Highball
Orange twist
Method
Fill a tall glass with ice. Add Seedlip Grove 42. Top with tonic. Garnish with an Orange twist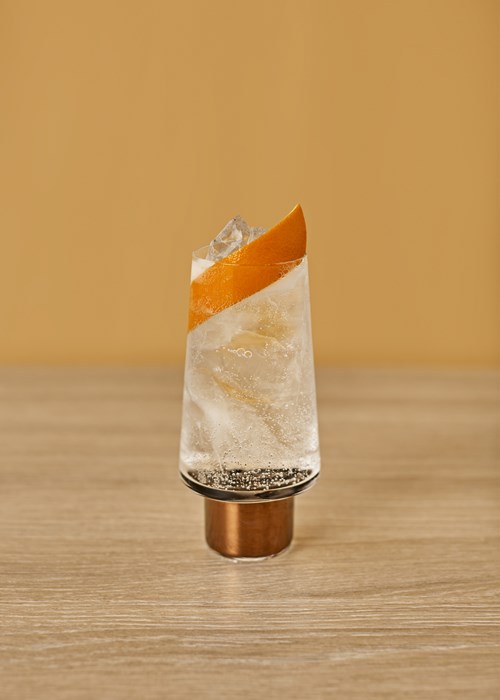 COSNOPOLITAN
An icon within the world of cocktails, the Cosmopolitan is a drink made famous by the likes of Sex and the City and we've come up with a non-alcoholic version, the CosNOpolitan. This Seedlip cocktail mixes Seedlip Grove 42 with Cranberry juice and a little Lime. It's delicious.
Ingredients
Seedlip Grove 42: 50ml
Cranberry Juice: 30ml
Lime Juice: 15ml
Sugar: 10ml
Glass & garnish
Chilled Coupe
Orange zest
Method
Shake 3 times with ice. Fine strain into the glass.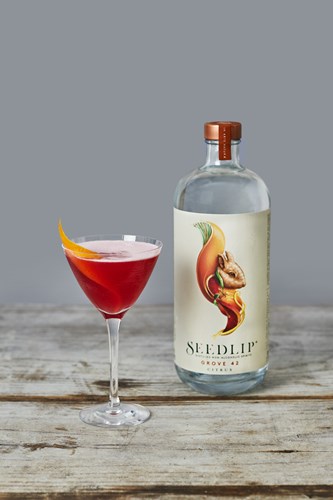 GROVE SPRITZ
Our Grove Spritz marries Æcorn and Seedlip in equal measure for a refreshing drink to enjoy on a sunny day. This is a fantastic choice when you're looking for an elegant cocktail to sip on, with your feet up in the garden.
Ingredients
Seedlip Grove 42: 25ml
Æcorn Bitter: 25ml
Soda: Top
Glass & Garnish
Wine glass
Grapefruit Twist
Method
Build over Ice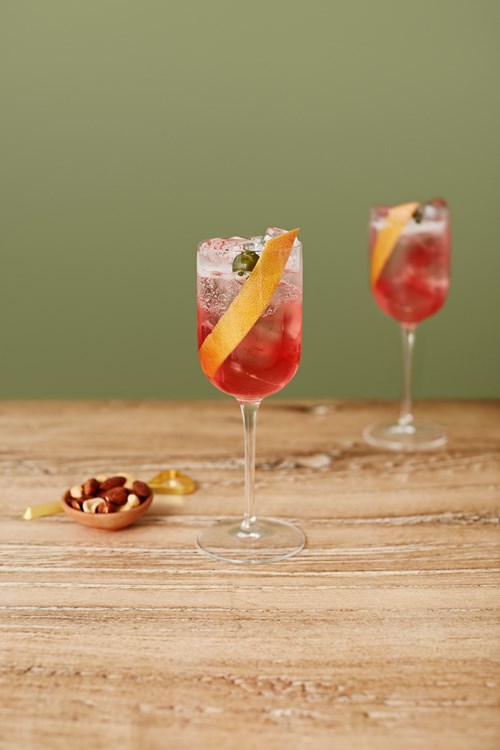 MINOSA
This alcohol-free alternative to the traditional celebratory Mimosa cocktail is beautifully matched with a breakfast feast, or just enjoyed on its own. The MiNOsa never fails to make the day feel that little bit more special.
Ingredients
Seedlip Grove 42: 50ml
Clementine Juice: 25ml
Cold Soda: Top
Glass & Garnish
Flute
Edible Flower
Method
Build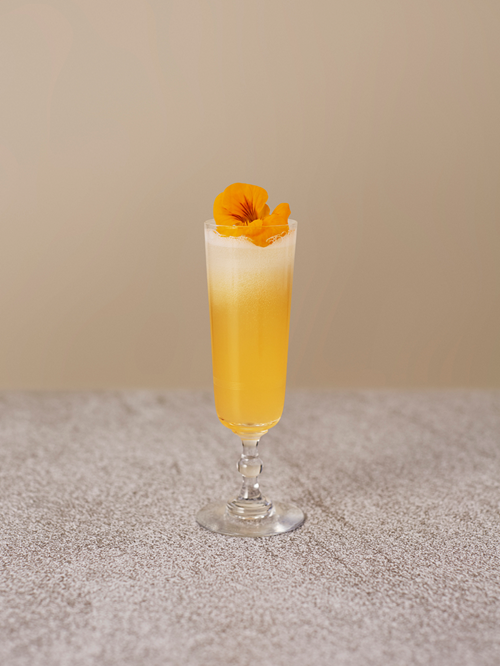 GROVE MARGARITA
Refreshing and packed with flavour, the Grove Margarita is a non-alcoholic version of the classic Summer margarita cocktail. The mix of sharp and sweet is everything you want from a cocktail on a warm sunny day and it's really easy to make.
Ingredients
Seedlip Grove 42: 50ml
Agave Syrup: 1 tbsp
Fresh Lime Juice: 20ml
Ice: Cubed
Glass & garnish
Tumbler
Salt Rim, Lime Wheel
Method
First prepare your glass by running a Lime wedge around the outside of the rim then roll the rim in salt. Add all the ingredients w/ice to a cocktail shaker. Shake & strain over fresh cubes of ice into a tumbler. Garnish w/ a Lime wheel. Don't have Agave syrup? Swap it out for Honey.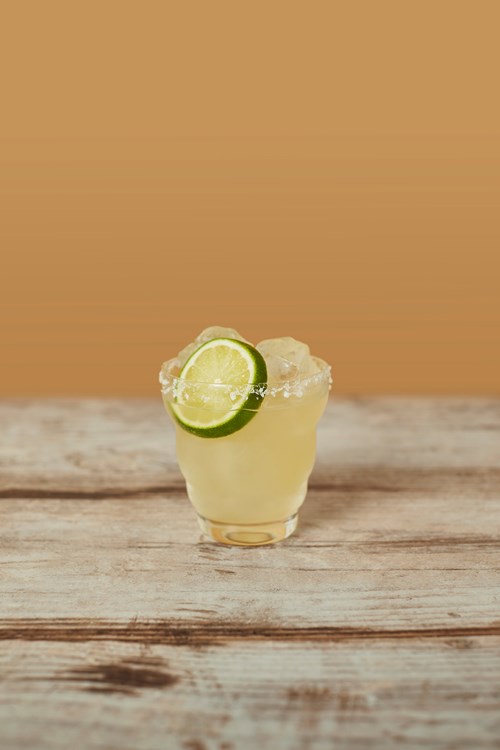 LIGHT & BREEZY
Ginger beer and Seedlip Grove 42 is a perfect match as the beer compliments the warm Ginger notes in Grove 42 but adds a little fizz, which we always seem to crave when the weather warms up. The recipe couldn't be simpler. Ideal for a mid-week treat after work.
Ingredients
Seedlip Grove 42: 50ml
Ginger Beer: Top
Glass & garnish
Copper mug
Lime slice
Method
Build over cubed ice and top with Ginger beer