Nature Week was introduced at the Seedlip Co three years ago. It's an extra week's holiday with two aims:
I. Have the unique opportunity to all be on holiday at the same time.
II. Take the opportunity to spend it with nature, switching off from technology and tuning into the natural world.
This year the team have been wild camping, hiking, fly fishing, reef surfing and moose spotting everywhere from the Mojave Desert to the South Downes.
Plus enjoying a Seedlip & Ginger or two in the wild!
Here are a few highlights from Nature Week 2020.
Ed Proctor, UK Brand Ambassador
Using lockdown as an opportunity to explore places closer to home rather than abroad this summer, I embarked on a five-day trek which took me from my doorstep in East London all the way to the South Coast. Following a network of footpaths dubbed the Vanguard Way, we traversed endless fields, encountered an array of wildlife, and camped in some truly spectacular spots. On our final descent towards the coast we were met with two of the best views in the south of England: the Cuckmere Meanders & the Seven Sisters cliffs.
Sarah Parniak, Canadian Market Manager
Unplugged and got stranded by a massive storm on White Cloud Island in Georgian Bay (on Lake Huron, the largest of the Great Lakes) – a reminder that Nature's the ultimate boss. Swam, foraged for mushrooms on forest walks with the pup and built a slate patio perfect for sundown Seedlip & Tonics.
Laura Lashley, North America National Education Manager
Joshua Tree National Park – summer heat in the desert is no joke! This gorgeous place looks like scenes from another planet, especially looking down on the San Andreas fault from Keyes View.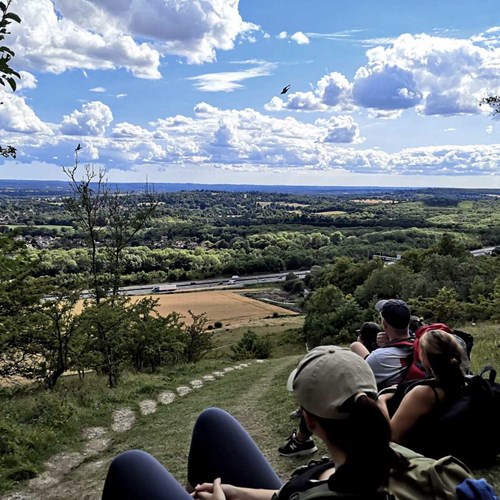 Cuckmere Meanders & the Seven Sisters cliffs, UK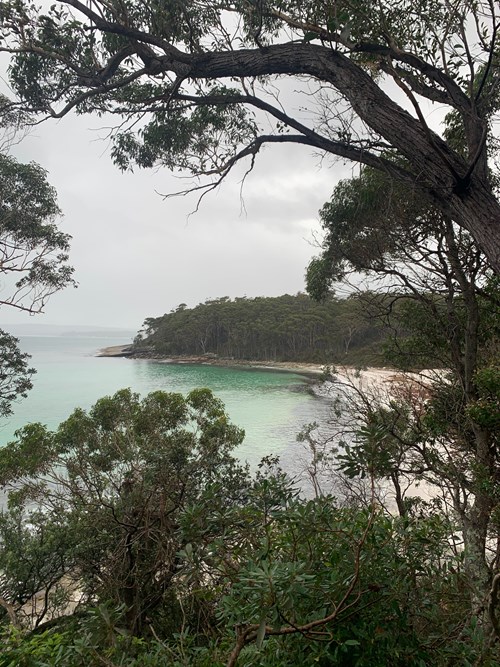 Jarvis Bay National Park, New South Wales, Australia
Emma Wykes, COO
Dinner and camping in my friend's paddock that has been in her family for years and they now keep as a nature reserve.
Erica Valenti, Brand Engagement, Australia
Jervis Bay National Park in New South Wales, Australia is nature lover's paradise. Three hours South of Sydney on the South Coast of NSW, the Bay is home to bottlenose dolphins, seals, penguins. On land you'll find powder-white sands, crystal clear waters, forests and native animals like kangaroo and echidnas. One of my favourite things to do is the incredible White Sands walk and Scribbly Gum track, a few meandering kilometres of bushland by the beach.
Ben Branson, Founder
A Cornflower in our meadow and a productive week spent gardening and harvesting potatoes, courgettes, beetroot, cucumbers, French beans & tomatoes.
Adam Ballesty, GM Asia Pacific
Chasing waves and sunrises.
Walker Townsend, West Coast Market Manager for North America
Full moon lake camping on Millerton Lake. Fire in the Sierras. Hiking a nature reserve outside of Oakland.
Hayley-Jane Doyle, Head of Marketing, UK
Embracing all the moods of the Lake District with kayaking, a visit to Beatrix Potter's garden and walking galore.
Stephanie Sica, US Communications Manager
The East End of Long Island is a quick escape from NYC and is quintessential summer to me: easy morning walks, days spent on the water fishing or clamming, meals made of fresh, homegrown produce and quiet evenings watching wildlife and sunsets over the bay.
Chloe Hughes, USA Admin Coordinator
Had a staycation in LA but am thankful for two nights away in the desert of Morongo Valley, the middle of nowhere. It was so quiet and peaceful.
Gina Norton, Head of Digital, UK
Nature trails in Wales, fruit picking in the Malvern Hills, paddle boarding on the Thames and stick finding everywhere. Thrilled to return to our first tomato.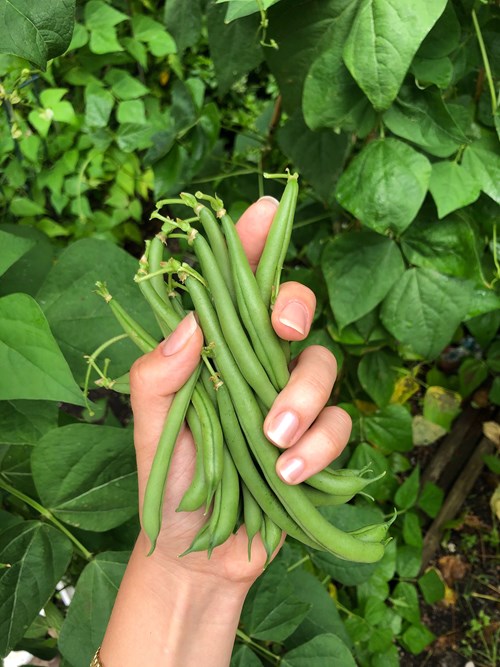 Picking homegrown produce on the East End of Long Island