Nature writing is a welcome distraction from our increasingly digital lives. No matter what the elements are throwing at us, we can find a cosy corner and revel in the wonders of the natural world; preferably with a Seedlip & Tonic within reach.
This list includes some of our favourite nature writing. If you're looking for guidance at a moment of crisis, a cause to get passionate about or an excuse to lose yourself in evocative explorations of meadows and waterways, there's a book below for you.
If you have any recommendations, please let us know on social media or by emailing them to us at hello@seedlipdrinks.com, we love to hear about new books to add to the list.
Feral by George Monbiot
Monbiot investigates the scope for rewilding large parts of the UK to replace areas with natural ecosystems to help restore species that have long since disappeared.
A Sting in the Tale: My Adventures with Bumblebees by Dave Goulson
Packed with fascinating facts you'll want to share with everyone you know, this book is an important study of the plight of the bumblebee.
Hidden Nature by Alys Fowler
A memoir recounting her journey paddling around Birmingham's canals that reminds us that although nature isn't always beautiful, it is hardy, resourceful and determined to survive.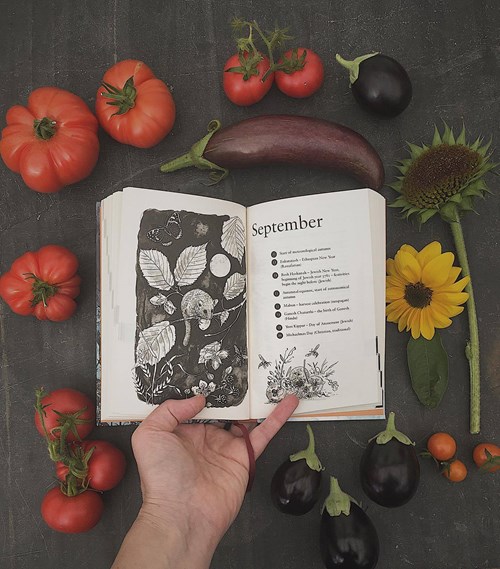 The Almanac by Lia Leendertz
Celebrate the seasons changing with this handy companion that shares recipes, gardening tips and natural wonders to seek out. The latest Almanac for 2021 is available now.
Weeds by Richard Mabey
Often, we have a desire to rip out weeds, but this book is a reminder of their usefulness. They help to stabilise the soil, curb water loss and provide much needed shelter for plants and insects. They've also rescued landscapes shattered by both natural and man-made disasters. There are lots of reasons to love weeds.
Featherhood by Charlie Gilmour
A story about birds and fatherhood examining nature vs nurture, childhood vs parenting, captivity vs freedom, grief vs love.
Biomimicary by Janine Benuys
A book that tells us what we can learn from the nature around us and how we can apply it to all aspects of life. This was in fact the book Claire, co-founder of Æcorn 'borrowed' from Seedlip founder Ben Branson which ultimately led to them coming together to create Æcorn Drinks.
My Family & Other Animals by Gerald Durrell
The renowned naturalist tells stories of his childhood in Corfu that is part autobiography, part travel, part natural history and part comedy.
The Book of Tresspass by Nick Hayes
A beautifully written call to arms exploring the centuries of damage and exploitation due to private ownership of the British countryside.