Rhubarb
Rheum rhubarbarum
Rhubarb is so often treated like a fruit. Stewed up with sugar to use in a crumble or poached in syrup for delicate desserts. But Rhubarb is in fact avegetable made up of fleshy, edible leafstalks and large inedible leaves. What keeps this hardy perennial out of the fruit category? Its lack of seeds.
A brief history
Originating from China, Rhubarb reached Europe in the 13th century after travelling the length of the Silk Road, an ancient network of trade routes. On reaching British shores it was celebrated for its medicinal properties. 17th century English botanist, herbalist and astrologer Nicholas Culpeper, in Culpeper's Complete Herbal, notes that Rhubarb "strengthens the intestines" and in Cornwall, a piece of Rhubarb worn as a necklace was believed to prevent stomach cramps. By the mid-1600s demand was so high it pushed up the price of Rhubarb to almost three times the cost of Opium, a common form of medication at the time.
Rhubarb became a popular ingredient for cooking after the winter of 1817, when in the grounds of the Chelsea Physic Garden in London, a Rhubarb crown accidentally covered by a heap of soil was found to have produced pink stems, sweet in flavour.
A tale of two seasons
Rhubarb season is split in two.
It starts with forced Rhubarb, an early crop available from December to March. The plants are grown without natural light, in specially designed sheds kept at a constant temperature of 13 ̊C. In the darkness, new shoots unfold to reveal bright-pink, tender stems. A delight in the depths of winter when more muted colours dominate.
Field grown Rhubarb takes over in March. Rhubarb grown outdoors is tougher, and more tart in flavour than forced Rhubarb but no less delicious. Stems vary in colour from ruby red to yellow and lime green. The leaves have room to expand and can become quite the exhibitionist inthe vegetable garden.
The Yorkshire Triangle
The name given to a 9-square mile area between the West Yorkshire townsof Wakefield, Morley and Rothwell, which in its heyday was home to over 200 growers of forced Rhubarb. A special night train ran daily from the triangle to London during the Rhubarb season.
The Yorkshire Rhubarb Triangle received Protected Designation of Origin status in 2010 to help secure a future for the few growers remaining.
Tasting notes
Field grown Rhubarb is a great way of adding sourness to savoury dishes. In Iran, Rhubarb has been used as an ingredient since ancient times, as the vegetable holds a particular religious significance in traditional cooking – the father and mother of humankind grew from the stalks and leaves of a Rhubarb plant in the Persian story of creation.
In cocktails the sharp, bright flavour of Rhubarb can be used in place of Lemons and will bring fresh notes of Apple along with a hint of soft berry fruit and a tartness similar to that of a Cranberry. It makes for an elegant garnish too.
Cultivars
Hawkes Champagne Compact in size and suited to forced or field grown conditions. Reliable to grow and produces sweet, uniform red stems.
Victoria A late cultivar that is greener in colour. Good, tart flavour and crops heavily.
Timperley Early Bred for forcing, this cultivar produces sweet stems in amazing shades of pink.
Grandad's Favourite A mid-season, field grown Rhubarb ready to harvest in May. Crops heavily. We named the Seedlip cocktail below after it.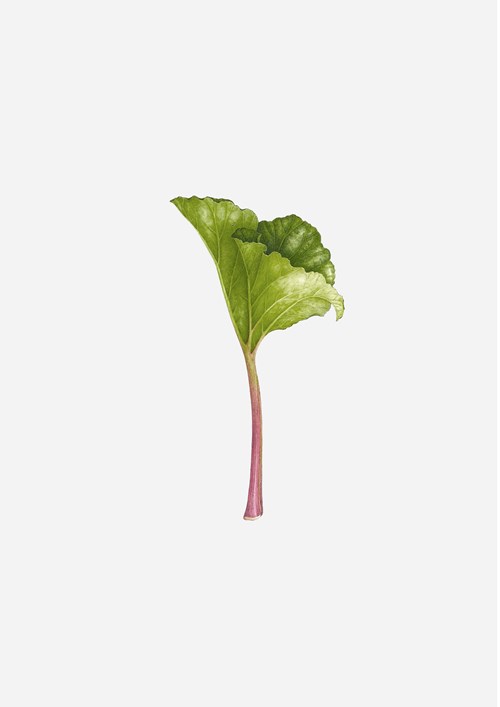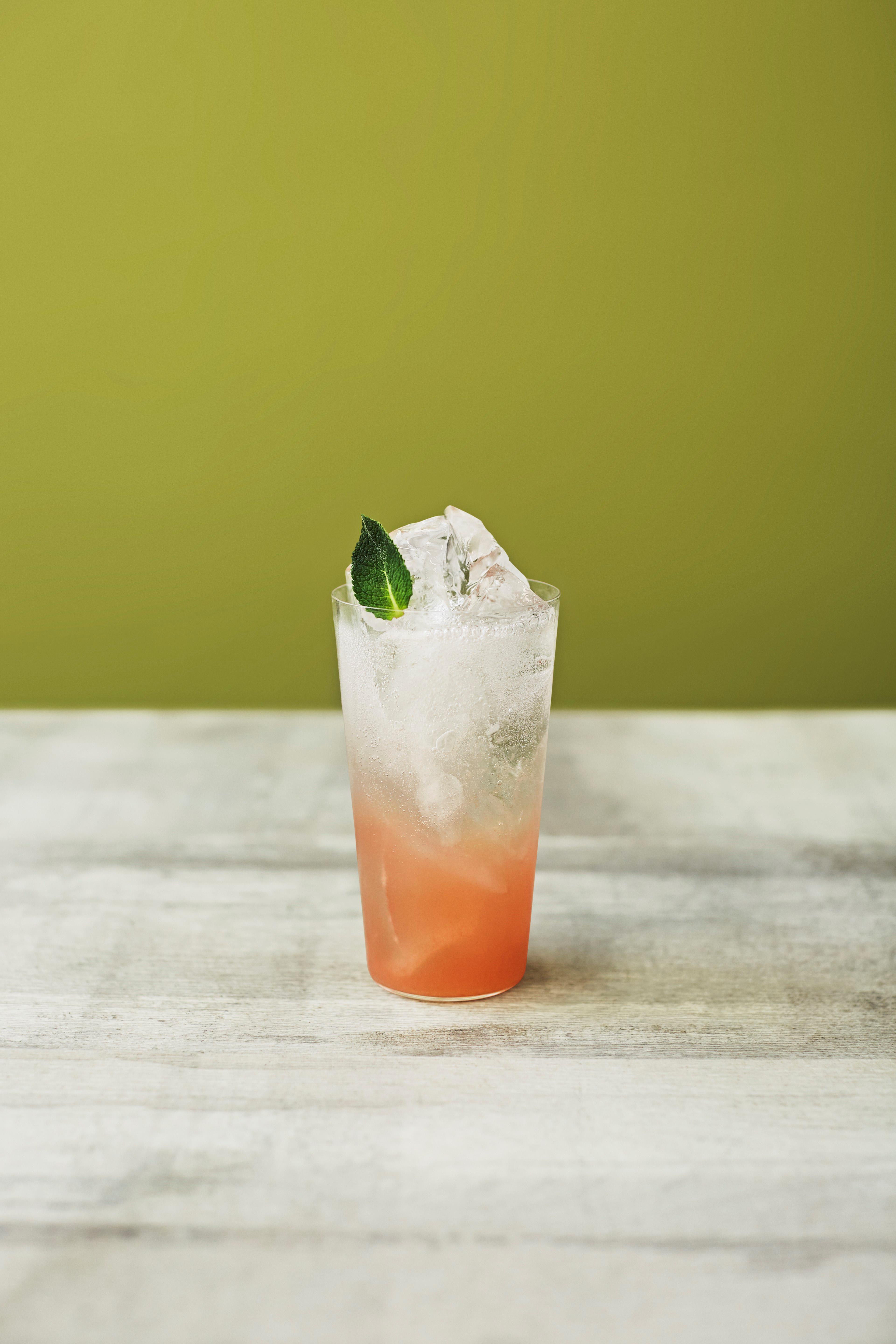 Ingredients
Seedlip Garden 108: 50ml/2oz
Fresh Rhubarb Juice: 25ml/1oz
Sugar Syrup: 10ml/0.25oz
Soda: Top
Glass & Garnish
Highball full of ice Mint Leaf
Discover more delicious Seedlip cocktails here.