When it comes to cocktails, the Martini is a grand dame behind the bar. Despite the phrase "shaken not stirred" made famous by the Vodka Martini in the James Bond films, the Martini is a classic cocktail that needs only a simple stir for the ingredients to come together.
If you'd rather leave the alcohol out of your Martini, you're in the right place. Seedlip has a sophisticated alternative recipe which replaces the gin [or vodka].
We use Seedlip Garden 108 and Seedlip Spice 94 in the three recipes below. Each is a non-alcoholic twist on a classic Martini cocktail. You may find you prefer one over the other depending on how traditional you like your Martini-drinking experience to be.
We suggest you try making all three, so you can decide for yourself which is your favourite non-alcoholic Martini recipe.
Here are three ways to make an alcohol-free Martini.
I. MARTINO
Our take on a classic Martini using Seedlip Garden 108 and the Dry variant from our sister company Æcorn Drinks.
INGREDIENTS
Seedlip Garden 108: 40ml
Æcorn Dry: 40ml
METHOD
Short stir over ice & strain
GLASS & GARNISH
Coupe or Martini glass 
Lemon twist & Olive on a stick
Buy all you need to make a MartiNO here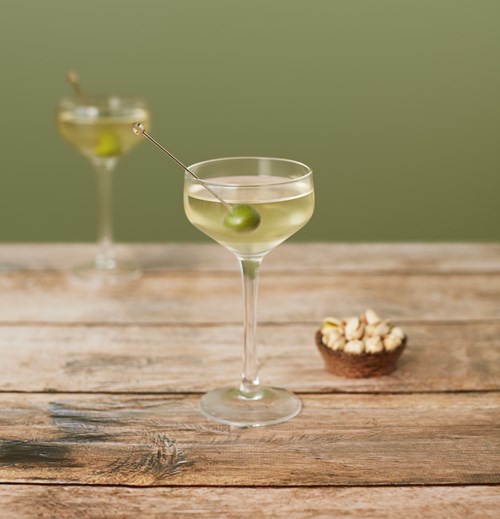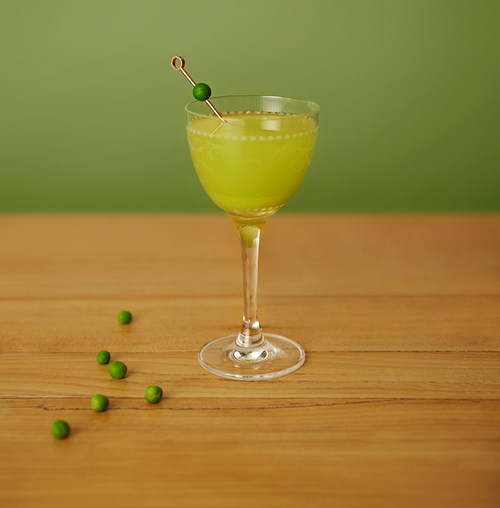 II. PEATINI
A Martini with a shrub base. Shrubs add interest and a complexity of flavour to a cocktail. We're a big fan of Peas at Seedlip and this shrub matches perfectly with the Pea top notes in Garden 108.
INGREDIENTS
Seedlip Garden 108: 60ml
Sugar Snap Pea Shrub: 30ml
GLASS & GARNISH
Coupe glass
Pea on a pick
METHOD
Add ingredients to a mixing glass full of ice
Stir & strain
III. ESPRESSO MARTINO
A twist on a classic we all know and love. The rich flavour profile of Spice 94 can handle the depth of espresso coffee. If desserts aren't your thing, but you're looking for an elegant way to finish off a dinner party, make an Espresso MartiNO.
INGREDIENTS
Seedlip Spice 94: 50ml
Fresh Espresso: Single shot
Sugar syrup: 15ml
GLASS & GARNISH
Coupe glass 
Three coffee beans
METHOD
Shake & double strain