A passion for surfing and an experience of transporting boards around the world inspired brothers, Will and Sam Boex to create a sustainable packaging sleeve.
The concept is clear. They make adaptable packaging to replace single-use plastic. The packaging has a honeycomb design and is made from biodegradable recycled paper to help reduce the amount of waste found in marine environments.
From boards and bottles, to electronics and cosmetics, Flexi-Hex is a versatile packaging solution, and we're delighted to use it at Seedlip to package the orders we receive through our website.
We caught up with Will and asked him to tell us about Flexi-Hex, including what challenges he and his brother have faced in setting up the business, and the company's greatest achievement so far.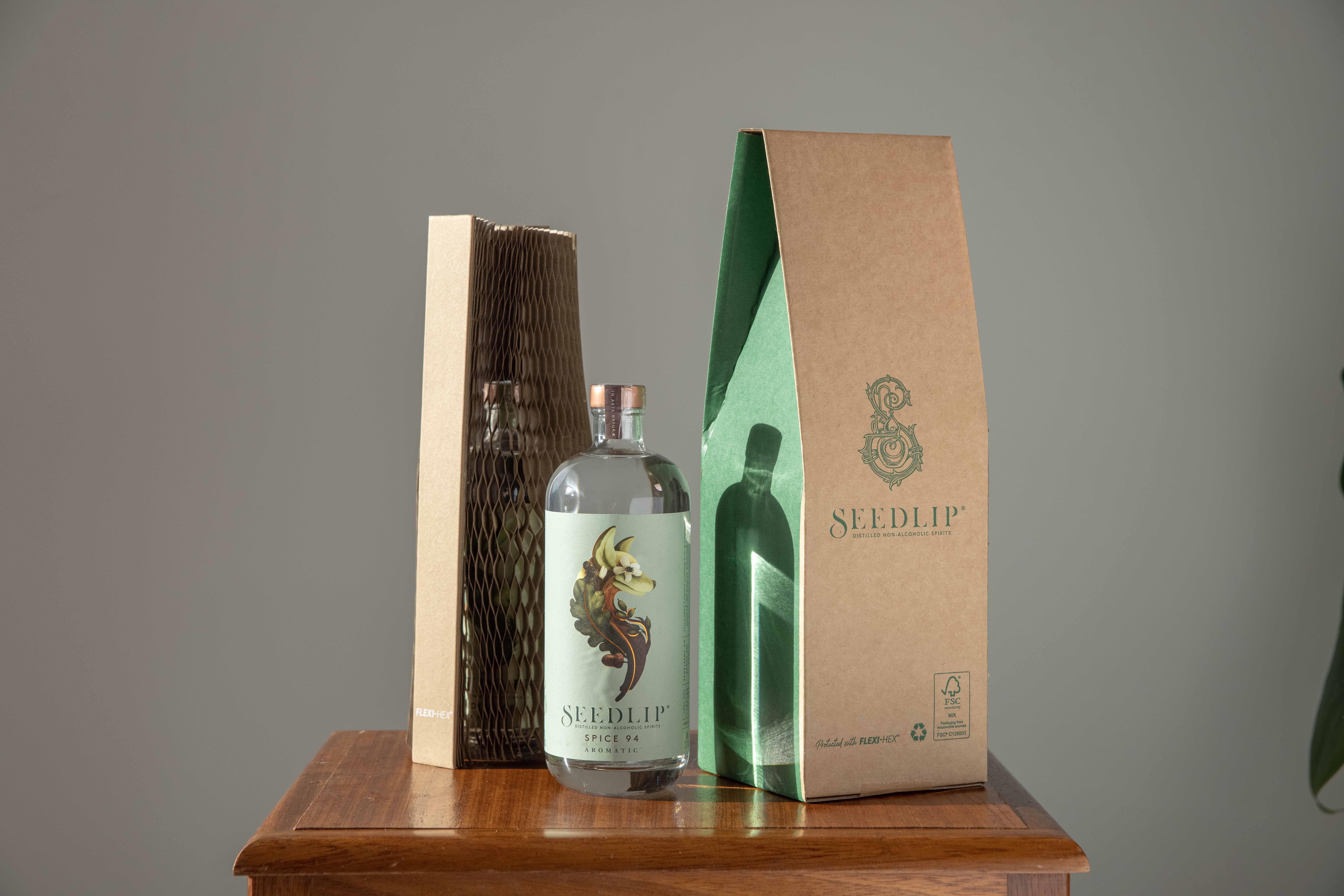 I.Tell us about how Flexi-Hex started. How did two surfers end up creating a packaging company?
My twin and co-founder Sam and I previously ran an interior design agency that specialised in healthcare and commercial spaces. As you've mentioned, we're avid surfers and were becoming increasingly frustrated with the visible impact that single-use plastic was having on our local and the world's marine environment.
So, using our passion for surfing and lessons learnt from transporting boards around the globe, along with our design background, we put our heads together and created a sustainable packaging sleeve for the boardsports industry. And it all grew from there.
II. Often, we look to nature as inspiration for design. Why did you use a honeycomb-like structure for Flexi-Hex?
The geometry of honeycomb has attracted the attention of designers and architects for centuries and is renowned for its incredible strength. It's the perfect material to protect fragile products. We also wanted to create packaging that would adapt its shape and form to products placed within. So, by marrying these two concepts together we created the patented Flexi-Hex sleeve that lies at the core of the business we have today.
III.Where do you go when you need to switch-off?
Yoga and surfing help me switch off and relax. They both require you to be in the moment, allowing me to disconnect from the tasks of the day and keep me physically fit whilst giving me clarity for decision making which has untold benefits to my mental health.
IV. Best moment of your career so far?
Winning a Surfers Against Sewage Plastic Free Award in 2019 was a huge achievement for Flexi-Hex and a highlight in my career. David Attenborough also won an award the same year, and to have our company written alongside his name was truly astonishing.
V.What challenges did you face when creating Flexi-Hex?
Our biggest challenge was building strong relationships with our suppliers as well as a robust supply chain. Finding someone to make our product to the quality and timescale we needed, who was also good at communicating was no easy feat. We got there in the end!
VI.Where & with whom would you most like to go for a cocktail with?
I would choose to have a cocktail with my wife Jodie whilst watching my two children playing on a quiet beach in Costa Rica, having surfed all afternoon together.
If you'd like to more, you can follow Flexi-Hex on Instagram @flexi_hex.