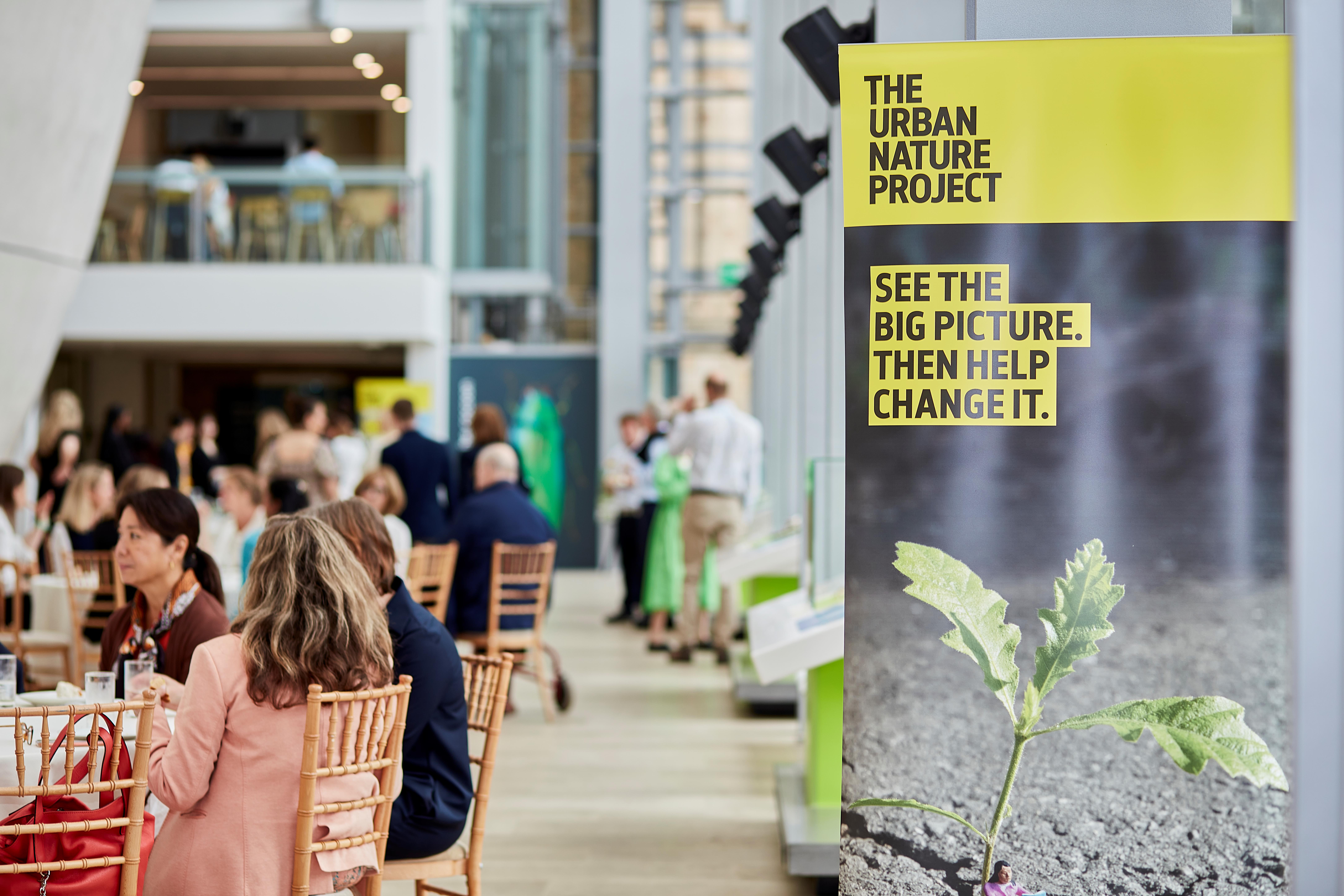 Our partnership
Seedlip and the Natural History Museum are working together to celebrate and protect nature. Through helping people understand the value of nature in their local environments, we can encourage action to help protect it, so people and planet can thrive.
Seedlip will use 1% of revenue from SEEDLIP branded beverages from the UK and North and South Europe markets to support the Natural History Museum's Urban Nature Project
Urban Nature Project
The Museum's five-acre site in South Kensington is being transformed into a welcoming, accessible and biologically diverse green space in the heart of London. New, sustainably built outdoor galleries will showcase the Museum's scientific research and provide a space for the public to enjoy and explore urban nature. The existing Wildlife Garden will be extended to double the area of native habitats within the grounds, providing a fabulous setting for the Museum's historic building.
Museum staff will also work with organisations across the UK to inspire the next generation, create new opportunities for young people in cities and help everyone to learn about humanity's impact on the natural world.
The Urban Nature Project symbolises the galvanisation of a national urban biodiversity movement, to encourage an appreciation of the diversity of wildlife in cities, and to mobilise people to take action to protect it.
Find out more here: Urban Nature Project
We are nature
Seedlip is a non-alcoholic spirit inspired by nature. Its three different flavours are all based on distilled natural botanicals and ingredients. Seedlip Garden 108 is inspired by the essence of the English countryside with sophisticated top notes of peas and hay blended with Rosemary, Thyme & Spearmint. Seedlip Spice 94 is aromatic with spice & citrus top notes. Seedlip Grove 42 is a celebration of the Orange; an adult, citrus blend with uplifting spices. Seedlip is available in over 35 countries, it contains zero alcohol and zero sugar and is free from artificial flavours.
We choose to donate 1% of our annual global revenues every year to environmental causes. In Europe, we are supporting the Urban Nature Project from the Natural History Museum. We're delighted to be part of the project, as we believe it will help connect people to nature, and protect nature for generations to come.
'We're delighted and proud to continue working with the Natural History Museum on the Urban Nature Project. Our brand purpose is all about celebrating the transformative qualities of nature, and we feel like this garden will transform not only the Natural History Museum's site, but the biodiversity of our capital city, and provide amazing transformative experiences for all visitors.'