Pack up a picnic hamper with your favourite sandwiches and seek out one of these recommended picnic spots in the UK.

What could be better on a sunny Summer afternoon than tucking into a picnic surrounded by nature? It's the perfect activity for a romantic day-out or a great way to persuade kids to spend more time outdoors during the Summer holidays.

Luckily, we're spoilt for choice in Britain for spectacular picnic destinations. Whether you're heading to the coast or into the countryside, there's a scenic location to set down your hamper.

Here's our list of the 10 best places for a picnic with a view in the UK.
I. Tarr Steps, Exmoor, Devon

Postcode: TA22 9PY

A medieval clapper bridge that could date back to the Bronze Age, Tarr Steps is a picnic destination for a hot day. The bridge crosses the River Barle, which runs through a primarily Oak woodland in Exmoor National Park. The leafy trees provide shade and the effect of dappled sunlight on the water gives it a slow summertime feel. Drive to the pay & display car park and find a grassy spot on the river bank or, if you want to work up an appetite first, there's a one hour circular walk that takes you upstream to a footbridge where you can then cross the river and return to Tarr Steps.

Picnic must-have: Scones with jam & cream

II. Lake Brianne, Brecon Beacons, Wales

Postcode: SA20 0PG (Keep an eye out for signs to Llyn Brianne)

This reservoir in Mid Wales is quite spectacular to look at. There are viewpoints dotted around it, which are perfect places to enjoy a picnic. Even if the notorious Welsh weather hits, you can park up and watch as the colour of the landscape changes from fresh green to moody purple and grey whilst tucking into a warm flask of tea. If it is warm don't be tempted to take a dip. Reservoirs contain dangerous currents.

Picnic must-have: Leek & Caerphilly cheese quiche
III. Durdle Door, Dorset

Postcode: NH20 5PU

Well-known for good reason, Durdle Door near Lulworth Cove in Dorset is a geographer's paradise. The natural limestone arch was formed around 10,000 years ago eroded by waves opening out a fault line in the rock. Thanks to the historical significance and natural beauty of the site, Durdle Door is part of a UNESCO World Heritage Site. It's an easily accessible spot for a picnic and you can choose to head down to the beach or stay on the headland. Find a quiet section on the South West Coastal Path and take-in the spectacular Jurassic Coastline.

Picnic must-have: Dorset Apple Cake

IV. Lindisfarne, Northumberland

Postcode: TD15 2SH

Of the North East coast of England is Lindisfarne, also called Holy Island. Access is limited by the tide, which covers the paved causeway twice a day. The picturesque 16th century castle has a walled garden, re-designed by Gertrude Jekyll, filled with colour-rich annuals that bloom in Summer. There are so many scenic spots for a picnic on this island it's hard to choose just one. We recommend taking the time to wander around and find a place that suits you.

Picnic must-have: Ham and Peas pudding 'stotty'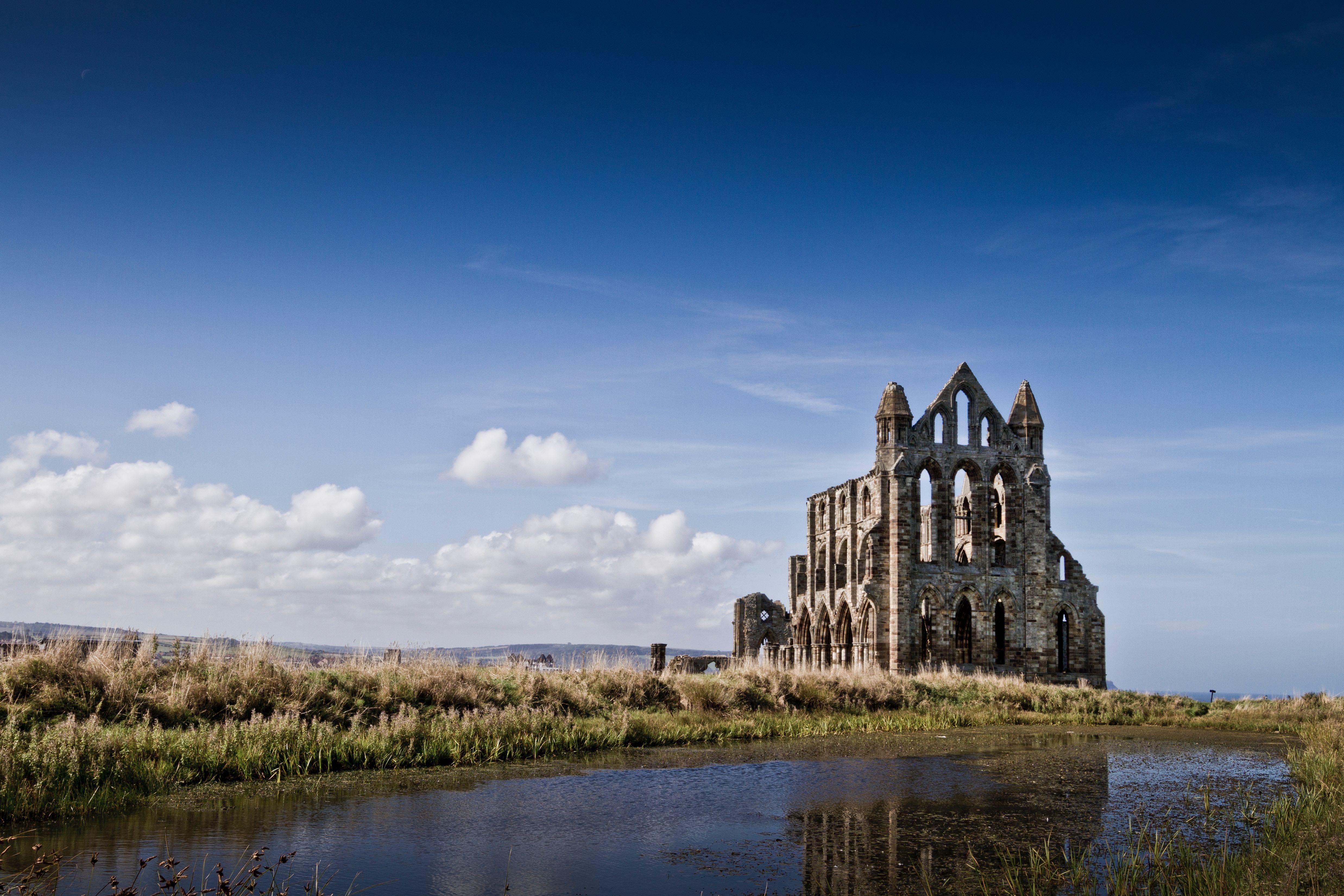 V. Cannock Chase, Staffordshire

Postcode: WS15 2UQ

An Area of Natural Beauty [AONB] and Site of Special Scientific Interest (SSSI), Cannock Chase is home to endangered birds and Fallow Deer. Walking and mountain bike trails criss-cross the forest and there are a few campsites available if you want to extend your visit. Choose one of a number of picnic benches to lay out your lunch or find a more secluded spot if you're after peace and quiet surrounded by nature.

Picnic must-have: Staffordshire oat cakes

VI. Bealach na Bà, Scotland

A winding single track road

If you're up for an adventure, Bealach na Bà pass is winding road with hairpin bends that take you through the mountains of Apple Cross peninsula in North West Scotland. Translated to "Pass of the Cattle", the road rises to 2053ft in just five miles. This does mean you'll be treated to 360 views of some of Scotland's most breath-taking scenery. Stop at the top of the pass, where you can park the car and unload the picnic basket, chairs and blanket to eat delicious food al-fresco in one of the most beautiful spots in the UK.

Picnic must-have: Scotch pie
VII. Port Meadow, Oxford

Postcode: Two car parks to chose from: North end of the meadow off Godstow Road (no charges), OX2 8PU OR South end of Walton Well Road (charges apply), OX2 6ED.

A large area of common land beside the River Thames, Port Meadow is an ancient area of grazing land still home to Horses and Cows. It's easy to get to from Oxford train station; walk along the towpath and follow signs for Port Meadow. It's a relaxing, quiet place to enjoy a picnic and it's easy to while away a whole afternoon on a warm day.

Picnic must-have: Sausage rolls made with an Oxford sausage

VIII. Whitby Headland, Yorkshire

Postcode: YO22 4EY

In North Yorkshire, above Whitby town and harbour, on a windswept headland stands the ruins of Whitby Abbey, a Benedictine Monastery founded in the 11th century. Its dramatic but romantic silhouette is said to have inspired some of the scenes in Briam Stoker's Dracula. From the vantage point of a picnic blanket amongst the ruins, you can look out over the turbulent North Sea.

Picnic must-have: A chunk of Wensleydale and a few biscuits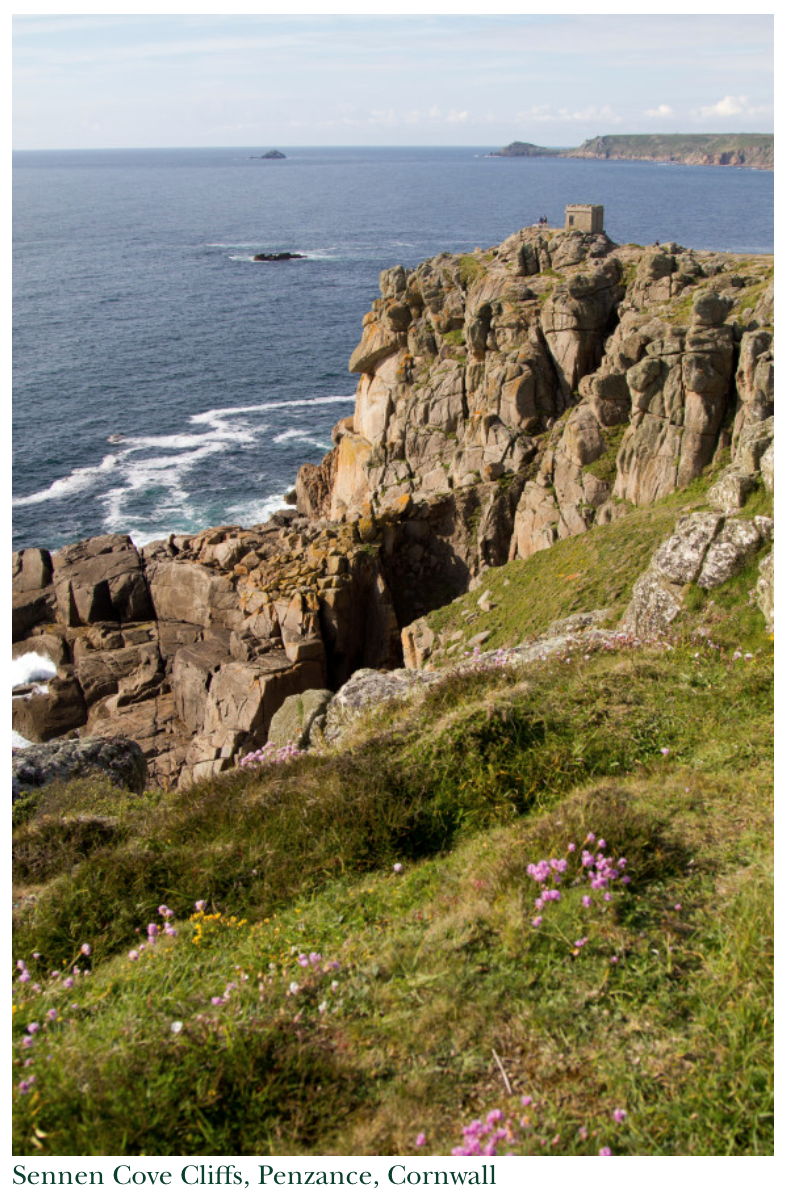 IX. Wye Downs, Kent

Postcode: Car park at Coldharbour Lane, TN25 5HE

Part of the Wye National Nature Reserve in Kent, Wye Downs has a mixture of woodland and wide grassy paths and either would be a lovely destination for a summer picnic. Look out for Orchids. If it's a clear day, it's worth walking a little and setting your picnic hamper down at Millstone as it's sometimes possible to see the coastline at Hythe and Folkestone.

Picnic must-have: Strawberries

X. Sennen Cove Cliffs, Penzance, Cornwall

Postcode: TR19 7DA

A small village on the North West coast of Cornwall, Sennen Cove has a picturesque sandy beach and small harbour. To avoid sand in your sandwiches, the place to have a picnic here is not on the beach but up on the cliffs. Start at the harbour car park and take a left to join the South West Coastal Path. Walk for as long as it takes to find the best view (not very long at all!). Look out for wildflowers, sea birds and seals playing in the coves below.

Picnic must-have: A traditional Cornish pasty