PLEASE NOTE - THE POP UP HAS NOW CLOSED
Continuing to break boundaries and explore new terrain Seedlip, the world's first distilled non-alcoholic spirit, is launching a pop-up shop and bar on 8th November 2018. Situated in a two-tiered space in London's Mayfair, Seedlip's General Store & Bar is not only the perfect spot for Christmas gift shopping but also for enjoying a refreshing cocktail that revitalises, rather than hampers, whilst you shop. In addition there will be a full programme of creative workshops inspired by nature and the art of cocktail making.
The beautiful copper interiors, of both store and bar, pay a clear aesthetic homage to Seedlip's foundational roots. The distilled non-alcoholic spirit was created by Ben Branson in 2015 in his woodland kitchen, upon a small copper still and with a seventeenth-century copy of The Art of Distillation.
Seedlip's General Store will boast a wide selection of items including Seedlip non-alcoholic spirits, home accessories and literary treasures. Everything has been discerningly curated to capture on-trend aesthetics; from potting shed chic through to classic minimalism. The full portfolio of Seedlip expressions – Seedlip Garden 108, Seedlip Spice 94, Seedlip Grove 42 – will be available, including miniature 20cl bottles for the perfect stocking filler as well as attractive gift sets. Artistic prints, designer scented candles, professional kitchen knives, garden secateurs, house plants and terrariums will also be amongst the items available to purchase.
Descending into the basement bar, guests will be immersed in the wonderful delights of botanical alchemy. Seedlip's bar will be serving a selection of hot and cold non-alcoholic cocktails including Seedlip's award winning NOgroni and mulled drinks; providing much needed warming comfort on long winter days.
A full programme of innovative workshops will be running throughout the duration of the pop-up: non-alcoholic cocktail masterclasses, led by an experienced mixologist, will unlock and explore interesting and new flavour combinations; the natural foundations of Seedlip will be harnessed in the London Terrarium class; and the opportunity to embrace seasonal flora will be on offer in the Christmas Wreath workshop.
An emporium of delightful gifts to explore and creative non-alcoholic cocktails to taste, Seedlip's General Store and Bar will be a sensory seasonal experience. Follow Seedlip on social media to keep up to date with Seedlip's General Store & Bar's full schedule of workshop programmes along with details and times of all events.
THANK YOU FOR VISITING THE POP UP STORE & BAR - WE HOPE TO BE BACK SOON!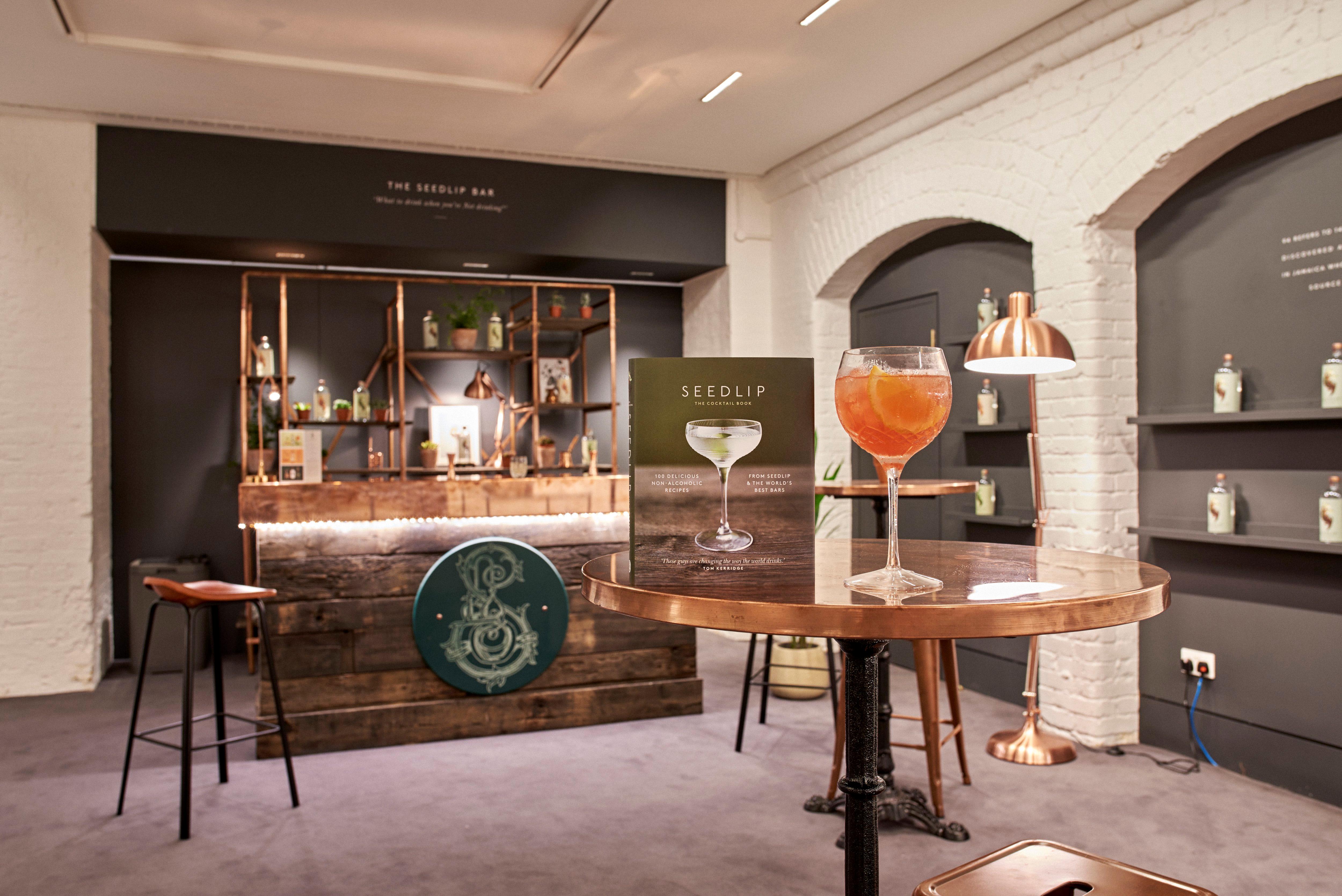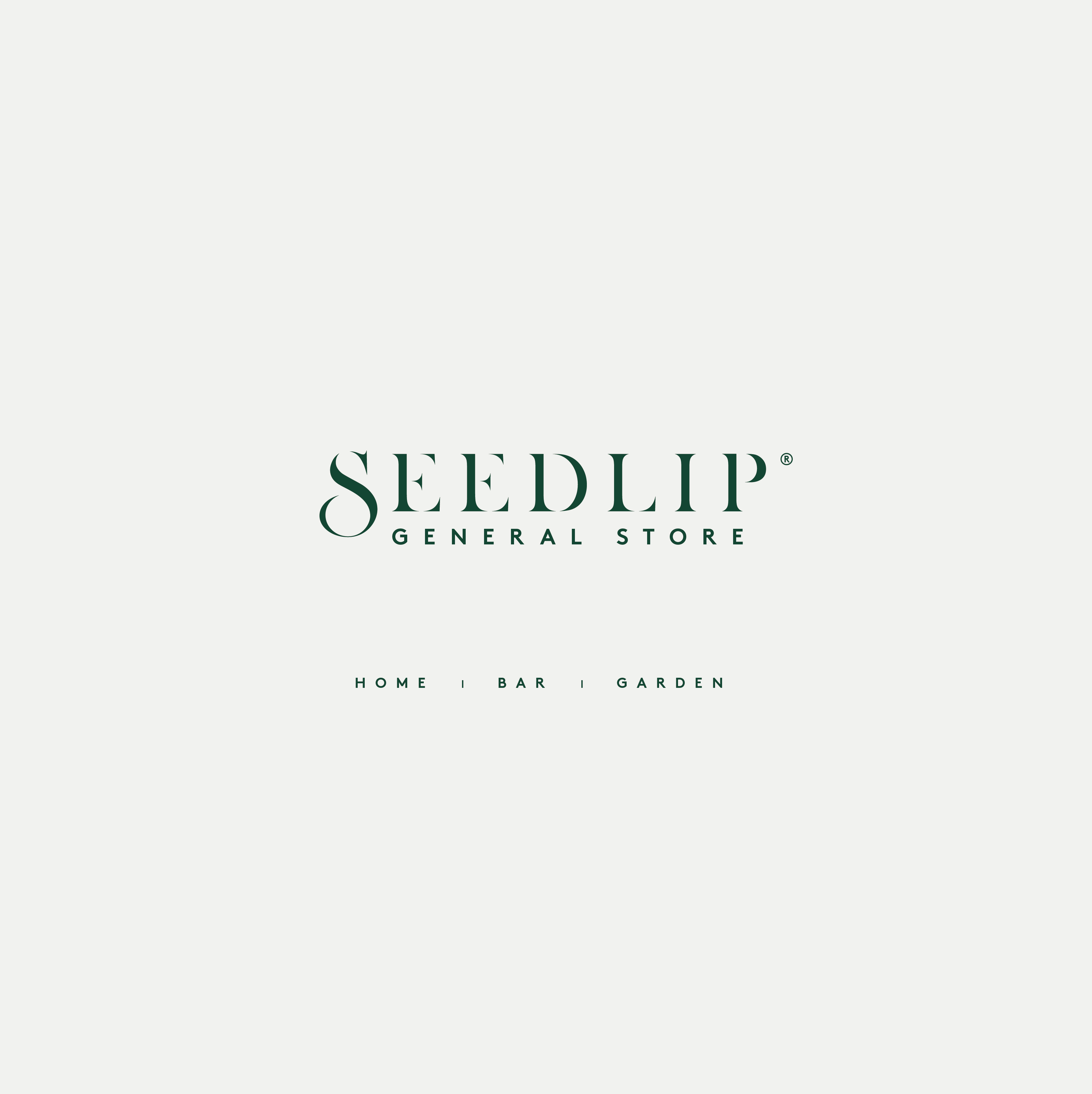 Seedlip's General Store & Bar, was open to the public from Thursday 8th November, until Thursday 31st January.
Seedlip's General Store and Bar was centrally located at 71 Duke Street, London W1K 5NX
Headquartered on a farm in The Chilterns, England, Seedlip is a nature company dedicated to changing the way the world drinks by pioneering the world's first distilled Non Alcoholic spirits. Solving the dilemma of 'What to drink when you're not drinking ®', Seedlip offers a sophisticated alternative to overly sweet or fruity options & is served at over 6000x prestigious cocktail bars, hotels, restaurants & retailers across London, Barcelona, Stockholm, Berlin, Copenhagen, Milan, Stockholm, Hong Kong, New York, Los Angeles, San Francisco, Sydney & Melbourne.