In honor of the six plants we work with to create each of our Seedlip Spirits, we're putting six questions to makers and creators whose life and work is influenced by the natural world.
In this month's Six with Seedlip we sat down with Kyle and Katina Connaughton, the husband and wife team behind three Michelin starred, and Japanese-inspired, restaurant Single Thread in Healdsburg, California. The punk-rock loving duo play the artist Tycho in their dining room and are deeply connected to the seasons and heritage of Sonoma Wine Country.
I. How was the Concept of Single Thread born & what is its mission?
It was a plan more than two decades in the making: to combine Katina's farming heritage with cooking and hospitality in California Wine Country. Our mission was pretty simple though actually, to create a space where guests could feel that they were coming to our home.
II. What does hospitality mean to you?
It means anticipating not only what a guest expects, but also giving them the best experience possible. Not everything you do for a guest needs to be said or shown. The best acts of hospitality are those done without the guest even knowing.
III. What are you currently growing on the farm? & which produce is the most versatile to cook with?
We grow hundreds of different varieties of vegetables, fruits, herbs, and flowers! They are always in flux. Right now, we have over 30 different tomato varieties and over 300 plants.
IV. If you were a plant, what would you be and why?
I'd be an evergreen perennial flowering plant. Hellebores are one of my favorites!
V. Any Autumn gardening tips you can share with us?
Take a moment to really take in and appreciate the autumnal landscape. Spend your energy getting overwintered materials planted so you can enjoy them when they bloom in the onset of Spring after a long Winter season.
VI. Who would be your dream dinner guest?
Wow so many! We'd love to have Yoshihiro Murata from Kikunoi visit. Our heroes are the other farmers and chefs we admire.
Currently serving at Single Thread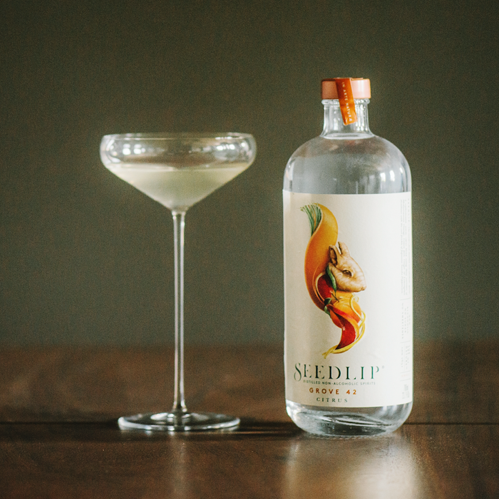 The Bee's Pajamas
Ingredients:
¼ oz Grove 42 1 ¾ oz Mandarin Tea ⅛ oz Loquat Syrup 2 Drops Beeswax Bitters 3 Drops Honeysuckle Hydrosol
Cocktail Photography credit: Heather Lockwood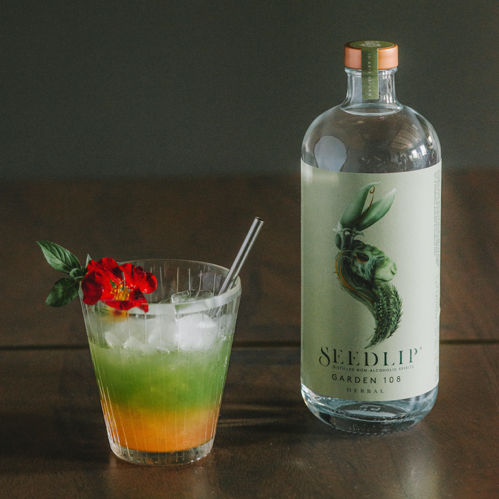 No. 131
Ingredients:
¼ oz Garden 108 1 ¼ oz Cucumber Juice ¼ oz Nasturtium Syrup ¼ oz Fresh Lemon Juice ¼ oz Fresh Lime Juice
Garnish:
Fresh Nasturtium Flower Fresh Mint Leaves Crushed Ice