Known for its robust cocktail menu, Fern Bar opened its doors in 2018 and quickly became a popular gathering spot in West Sonoma County. In this month's Six with Seedlip, we talk with Sam Levy, head of Fern Bar's cocktail program, who is passionate about bringing numerous non-alcoholic, or 'free spirited' options to menu.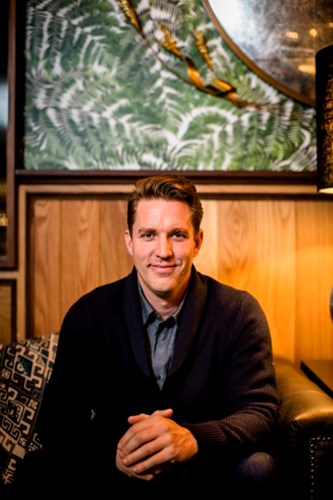 I. Fern Bar has collaborated with local farmers and community members. Describe one that was unique and particularly special to you?
When I was in high school, I used to try and pick the pineapple guava from my friend Vince's house; his father Brian would always catch me and yell at me. Vince's little sister is Natalie Goble, one of Fern Bar's partners, and now we grow a lot of our produce on their property. Brian is now happy to trade me the fruit for drinks and dinner and we make a shrub out of them for non-alcoholic cocktails.
II. Can you speak to the community of industry veterans that helped mold Fern Bar's success?
Combined, our team has hundreds of years of experience in the restaurant industry. We have an incredibly diverse team that has made cooking, service, and bartending their career. That pride and care directly translates to the guest experience and our ability to stay calm under pressure.
III. What cocktail best represents you?
The Corpse Reviver #2. No matter how hard last night was or how successful the drinks and food were, today's guests couldn't care less. Today, all that matters is coming back strong and improving everything that we do. The Corpse Reviver #2 is meant to lift you up after a hard night, and bring you back from the dead.
IV. How has the Nectary help craft garden to glass cocktails?
The Nectary has been an incredible partner and source for unique and health juice preparations, beneficial herbs and extracts, and creating a balanced drink that doesn't rely on sugar to carry it.
V. Do you find it is more challenging to create a non-alcoholic cocktail as opposed to its boozy counterpart?
All of our non-alcoholic drinks start the same way our cocktail do: a singular ingredient, complementary aromatics, herbs, infusions, and the right sweet and acidic components to bring it to life. I have always enjoyed making drinks and we never rely on over-the-counter liquors for flavor, so we have just as many tools in our belt for non-alcoholic drinks as we do for cocktails.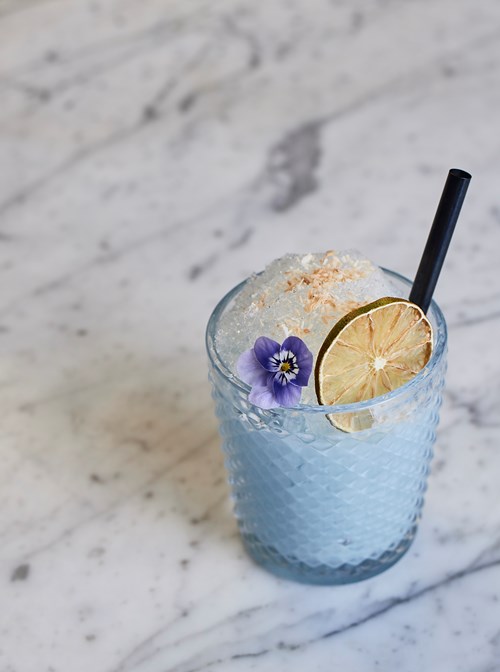 Fern Bar's Blue Dream: Seedlip Spice, Blue Lotus, Kava Root, Passion Flower, Lucid Dream Elixir, Spiced Coconut Cream, Blue Spirulina, Ginger, Lime
VI. What does Dry January mean to you & Fern Bar?
Dry January is a chance to flex our Free-Spirited muscles. We put a lot of effort into our non-alcoholic drinks and hopefully this month will help people find a home here. Dry January can mean a break, a new beginning, or a chance to enjoy the social aspects of going out for a drink without the dangers (or hangover) associated with alcohol.