The yellow bag of Selfridges in London is an icon of the retail world and it has become an IT bag that you want to be seen wearing over your shoulder. But this famous yellow accessory didn't arrive on the scene until the early 1990's. So how did the colour yellow become so synonymous with Selfridges?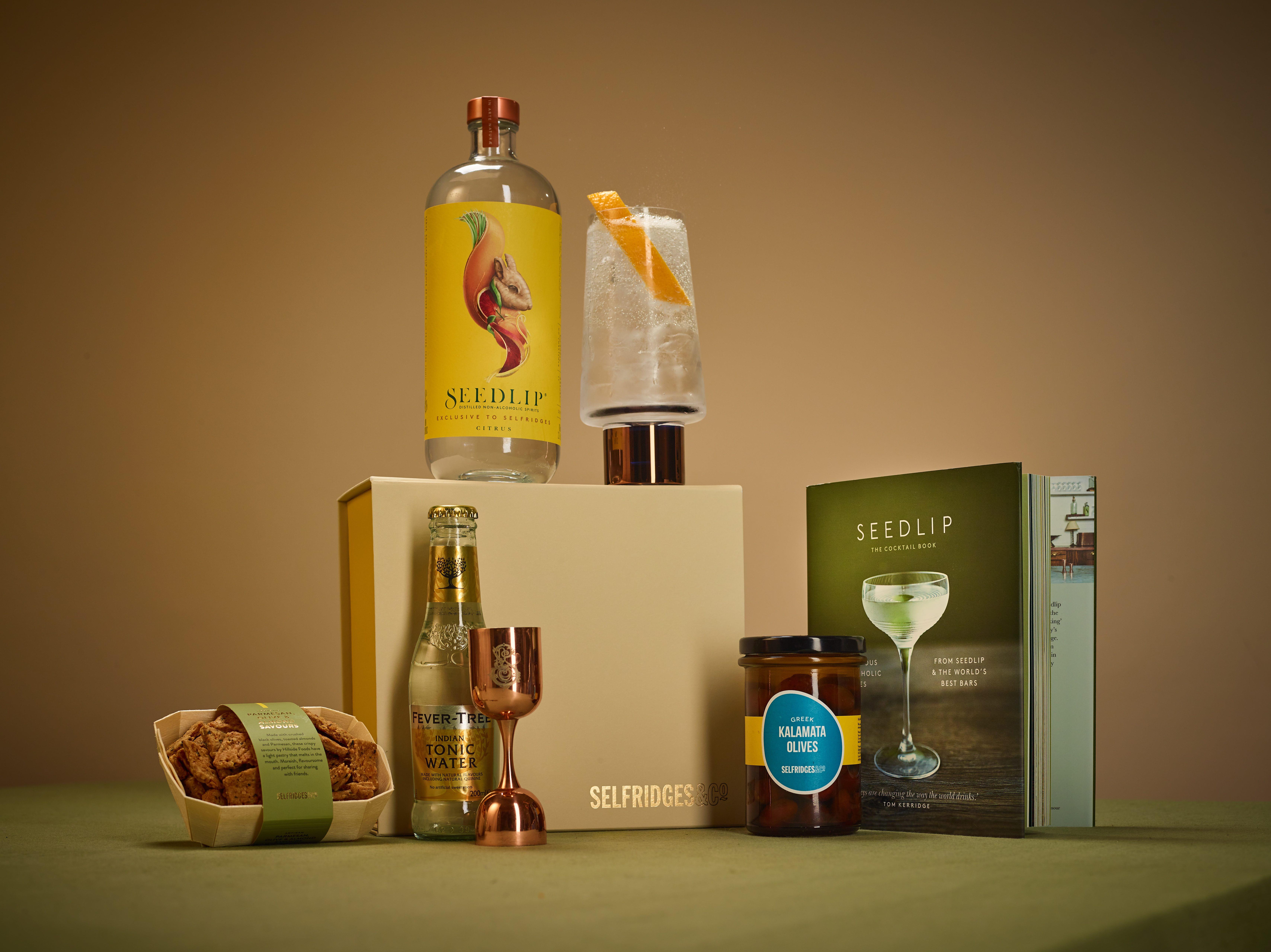 The colour actually stems from the creation of a yellow rose. Grown to celebrate the store's 75th anniversary in 1984, the Selfridges rose, Rosa 'Selfridges' is a Hybrid Tea Rose with large blooms made up of a swirling pattern of lemon-yellow petals that roll softly at the edges. Flowering from May to October, these beautiful flowers were planted in Hyde Park by keen gardener and Selfridges' founder Harry Gordon Selfridge to commemorate the momentous birthday. He called the rose 'the emblem of the house of Selfridge', a phrase that doubled up as praise for his wife, who was also called Rose.
This year, Selfridges' yellow is at the heart of the world's first non-alcoholic hamper [pictured above]. Exclusive to Selfridges, the hamper includes a limited-edition Grove bottle with a yellow label, plus a Seedlip Cocktail Book, a Seedlip jigger, two Tom Dixon high ball crystal glasses and Fever-Tree tonic.