New York City holds a special place in our hearts. In the initial days of getting Seedlip off the ground, our founder, Ben, would send bottles to his father – who lives in New York – who served as the company's first [defacto] sales rep. He met with beverage managers and directors across the city, ultimately contributing largely to Seedlip's early availability in this mecca of food and drink. Brooklyn has been the 'up-and-coming' borough for a few years now, and it's certainly worth a quick trip if you get the chance. Here's how we recommend spending 24 hours in Brooklyn, NY. 
WHERE TO DINE 
Steps from Prospect Park, Oxalis is a neighborhood bistro that serves up seasonal produce-driven fare–and it's our recommended spot for a nourishing bite, whether you opt to dine in their outdoor courtyard or take food to-go for a picnic in the park. 
Even still, if you'd prefer to eat and drink at home, Oxalis Pantry will provide you with all the fresh necessities for a complete and beautiful meal. Call us biased, but we adore their canned cocktails, too. Try the Jasmine Soda–an effervescent drink with Jasmine Tea and citrusy Seedlip Grove 42. 
One of our favorite things about Oxalis, though, is that they consider the life cycle of their food. They uniquely offer Community Composting, in that you can return back to the restaurant with your food scraps, coffee grounds, and the like, to add to their compost free of charge. There are a couple of guidelines, but we appreciate their sustainability efforts and making it easier for their community to take this relatively small, yet impactful action for the planet.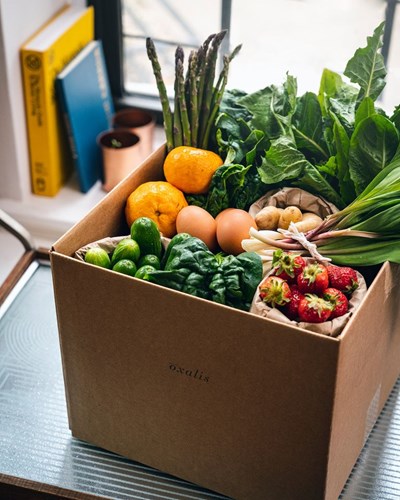 WHERE TO FIND NATURE 
Conveniently located right next to Oxalis, Prospect Park is the perfect place to immerse yourself for a stroll amongst nature. The flagship green space in Brooklyn has something for everyone: bike riding, baseball fields, boating, birdwatching, sprawling lawns to lay out a picnic (with your takeout from Oxalis, perhaps?), and, of course, the Greenmarket.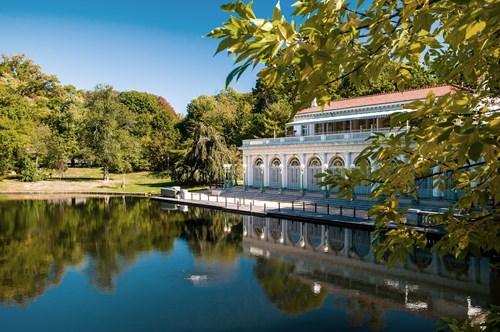 The Park is home to the Greenmarket at Grand Army Plaza, which operates year-round as part of growNYC – the organizers behind other urban markets, like the one in Manhattan's Union Square. The local vendors are noted for providing buyers with fresh, organic, unprocessed and free-range goods. Grab a snack for later or simply stroll through, nibbling on a sample or two along the way. 
WHERE TO GAIN CULTURE 
The Brooklyn Museum is a stunning architectural building, if nothing else–but it's truly so much more. The exhibits within aim 'to create inspiring encounters with art that expand the ways we see ourselves, the world and its possibilities. Where great art and courageous conversations are catalysts for a more connected, civic, and empathetic world.' That's a cause we can get behind.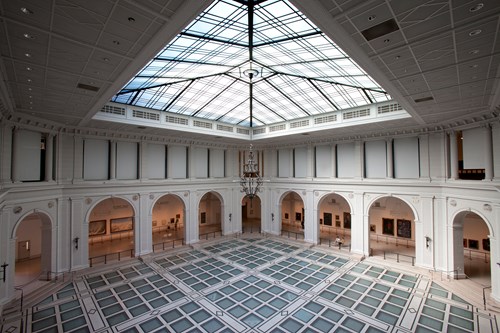 Naturally, their exhibitions rotate depending on the time of year, but they range to include the sculpture garden, american art, murals and more. A long-running exhibit for 2020 is focused on the climate crisis, specifically Environmental Change in the Indigenous Americas. Some of the more than sixty works spanning 2,800 years of culture across the Americas display Indigenous understandings of the natural world, while others more directly address the climate crisis' impact on these communities. It's sure to provide an alternative perspective to pressing issues in our society. 
WHERE TO DRINK 
Make your way to Dumbo's waterfront where you'll find some of the most iconic views of the Brooklyn Bridge and Manhattan skyline. Here, at the waterfront, is Cecconi's Dumbo–a chic spot serving up modern, upscale Italian fare with plenty of outdoor dining options. Beyond the food, Cecconi's has a lovely list of wines and cocktails. 
We highly recommend The Last Wagon with Seedlip Grove 42, lemon, honey, blackberry, and a splash of club soda for effervescence. It feels quite lush to sip this non-alcoholic cocktail with such a stunning view.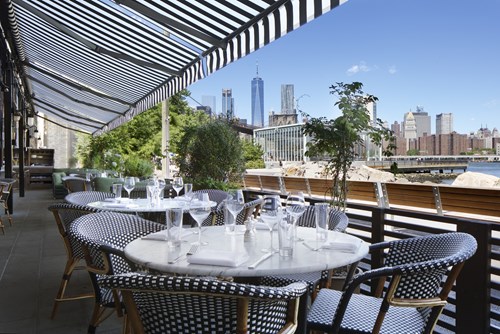 WHICH ACTIVITY TO EXPERIENCE 
Brooklyn Grange is by far and away one of our favorite spaces in New York City. It's the world's largest rooftop soil farm, growing over 10,000 pounds of organic produce per year. In addition to producing and distributing fresh, local vegetables, Brooklyn Grange hosts educational programming and events throughout the year, which is our recommended experience. 
Whether you want to learn about beekeeping, medicinal mushrooms, green roofing, or the science of soil and regenerative farming–even enjoy a rooftop yoga flow–there is a workshop for that. Be sure to check out the schedule and sign up in advance; these sell out quickly! 
WHERE TO BUY SEEDLIP 
Greene Grape Provisions, or just The Greene Grape, is a Fort Greene shop on a mission to provide the local community with high-quality, natural food and beverages that are made with integrity, skill and pride. They believe in supporting small-batch and local producers who pay mind to sustainability and ethics. Swing by to peruse their offerings, as well as pick up any [or all] of our Seedlip non-alcoholic spirits.