For this month's Six w/ Seedlip, we spoke with Chelsey Pecoy, content creator and founder of Lighthearted kitchen based out of Orange County, California.
I. Seedlip is encouraging people to connect with each other and host their own gatherings with Seedlip to bring people together. What are some of your hosting tips for a Seedlip gathering?
Create a Welcoming Atmosphere: Setting the mood by creating a warm and inviting ambiance with candles, soft background music, and comfortable seating areas for your guests to relax is one of my favorite tips!

Personal Touches: Pay attention to personalization by creating custom menus or place cards with each guest's name!

Engage Your Guests: I love to encourage deeper conversation and interaction by providing conversation starters or icebreaker games to help everyone get to know each other better.
II. What's your go-to Seedlip cocktail for party hosting?
I love serving Seedlip Garden 108 with Cucumber, Lime Juice, Lavender Simple Syrup and a splash of sparkling water. I think it's a crowd pleaser!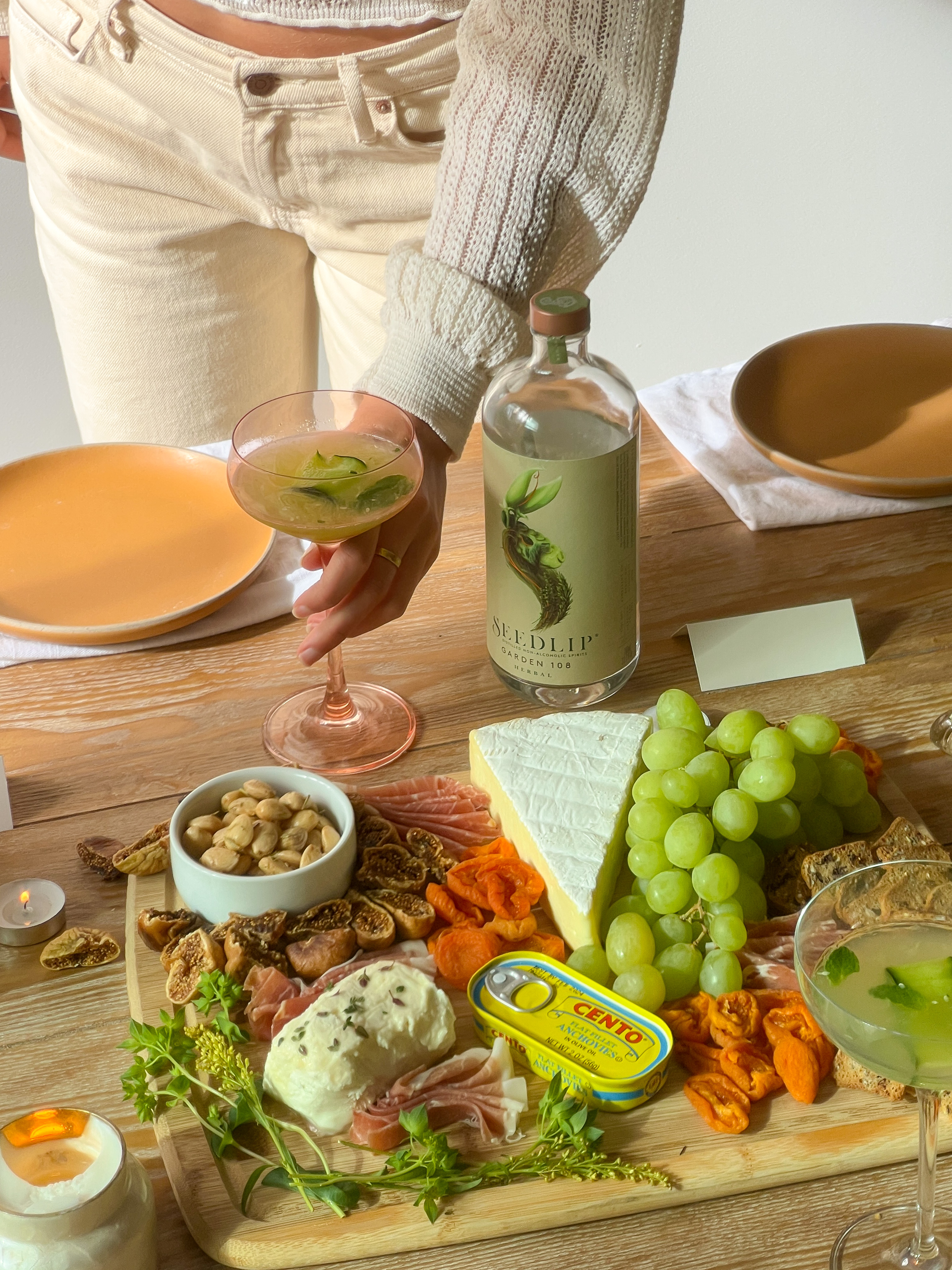 III. What's your favorite food dish to serve at a party?
I actually never serve the same thing twice! I'm very inspired by seasonal produce so my favorite thing to serve is what's fresh at the farmers market that week. The flavor is always best when the produce is locally-sourced and ripe!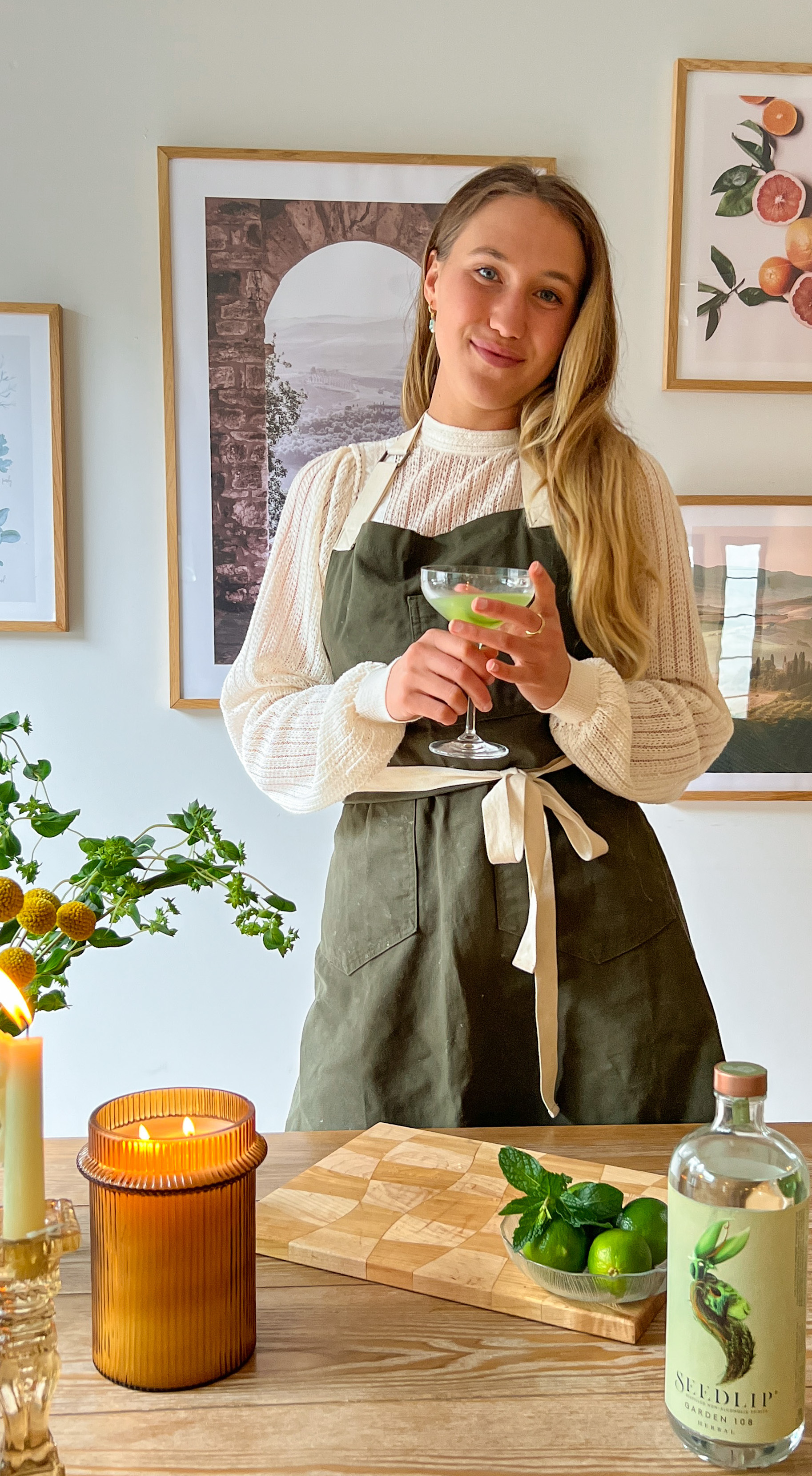 IV. If you're going out, what are your favorite top 3 places for a Seedlip cocktail in SoCal?
Whenever I head up to LA, I love enjoying a Seedlip cocktail at Casa Madera for some great Mexican food or The Cat & Fiddle. The Blind Rabbit in OC is also my go-to!
V. Finally, as a Seedlip partner, how would you describe Seedlip to someone who is interested in trying it for the first time?
Seedlip is a wonderful non-alc spirit and can be enjoyed by those who want to savor a sophisticated cocktail that also is balancing to their night out. I love that Seedlip takes pride in using natural ingredients and a combination of carefully selected botanicals, herbs, and spices.
VI. If you could invite ANY six individuals to a dinner / gathering who would they be and why?
If I could invite anyone it would be my two best-friends, my boyfriend, Elon Musk for his fascinating discussions about the future of technology and sustainability, Andrew Huberman for his insightful conversations about how the brain works, and Leonardo da Vinci because he is an iconic figure of the Renaissance.
Follow Chelsey @chelseypecoy