The holiday season is in full swing, and we have some delicious ideas for non-alcoholic cocktails to serve this year. They're all easy enough to make at home for yourself or a few guests you may be hosting at home.
Serve something more exciting than soda to those skipping or abstaining, and try out any of these fun and festive non-alcoholic cocktail recipes.
Enjoy.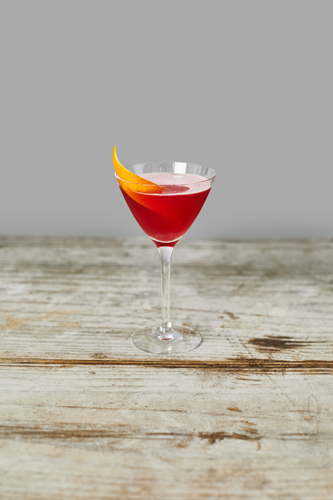 Cranberries are customary this time of year, with their bright, tart taste and vibrant shade of red. Of course, these little berries are the star of the classic Cosmopolitan cocktail, as well as our non-alcoholic version. It's perfectly balanced between acidic and sweet, so it's really satisfying before, during or after a hearty holiday meal.
Typically an indulgent treat this time of year, eggnog gets lightened up in our alternative take: non-alcoholic, dairy-free, refined-sugar-free, and plant-based. Our recipe makes use of date syrup, coconut cream, and spices, with aromatic Seedlip Spice 94 as the base. What's better, we've conveniently bundled up this limited edition Alternative Eggnog Cocktail Kit, which happens to make a great gift – for yourself, or someone else.
Nothing says festive quite like a flute of bubbly. This cocktail makes for a perfect celebratory toast and tastes super special. It's crisp and bright with a combination of Seedlip Grove 42, verjus and honey, topped with premium, effervescent club soda. Start any evening with one of these cocktails alongside small bites.
A nice, warm Toddy is classic for wintertime. This recipe uses Seedlip Spice 94, Manuka Honey for sweetness, and tart Lemon juice for balance. Mixed together with hot water and served in a mug, this drink is satisfying to wind down with on any cold evening, or make a batch after dinner as a digestif.
A favorite of our founder, Ben Branson, at this time of year in particular. A Seedlip Spice 94 & Tonic is a simple, go-to serve that can be made in a matter of seconds, and it is satisfying every time. The warm aromatics of the base spirit are complemented by the bright botanicals of the tonic – our preference is Fever-Tree Indian Tonic. Serve this at the beginning of your next [small] holiday gathering or enjoy it on any chilly winter evening, really.