In this installments of Six w/ Seedlip, we spoke with Dustin Kendrick, a New York City resident by way of Chicago. A content creator, public figure, entrepreneur and startup founder of Guaranteed Karma - a gamified volunteer platform that gives people rewards for volunteering.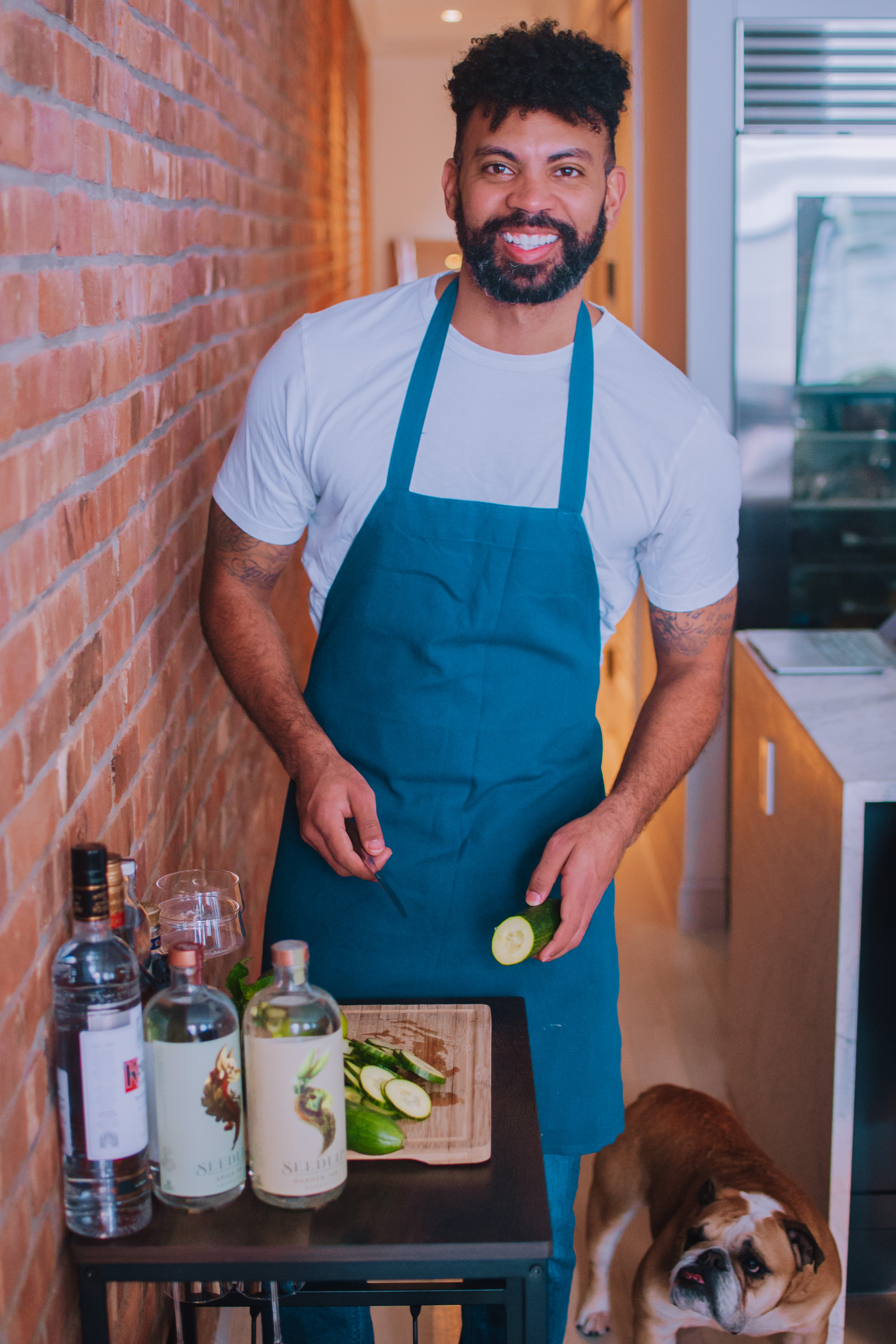 I. Seedlip is encouraging people to connect with each other and host their own gatherings with Seedlip to bring people together. What are some of your hosting tips for a Seedlip gathering?  
Some hosting tips for a Seedlip gathering would be to always make sure you have the right playlist for the perfect vibe you're looking to catch. There's nothing more awkward than to have no music playing or  having the wrong type of music that doesn't match the gathering energy. 
II. What's your go-to Seedlip cocktail for party hosting?
This is a tough one. I would recommend having a couple different options to satisfy everyone but my go-to would be the Espresso MartiNo. It's a delicious cocktail that gives everyone a little extra energy to enjoy the night. 
III. What's your favorite food dish to serve at a party?
My favorite food dish to serve at a party would be little burger bites with the option of beef, turkey, and vegan. Everyone loves burgers and no matter how boujee your party, there's something about burgers that says home away from home. 
IV. If you're going out, what are your favorite top 3 places for a Seedlip cocktail in New York City?
The Campbell that's located in Grand Central Station and is also said to be haunted. Timeout market New York, The Overlook- I bartend there Wednesdays and Fridays ;) Soho house, and any NYC rooftop bar with a view. 
V. As a Seedlip partner, how would you describe Seedlip to someone who is interested in trying it for the first time?
I would describe it as refreshing & inspiring. I think it brings out the best in you without regrets. Never say no to "just one more" ever again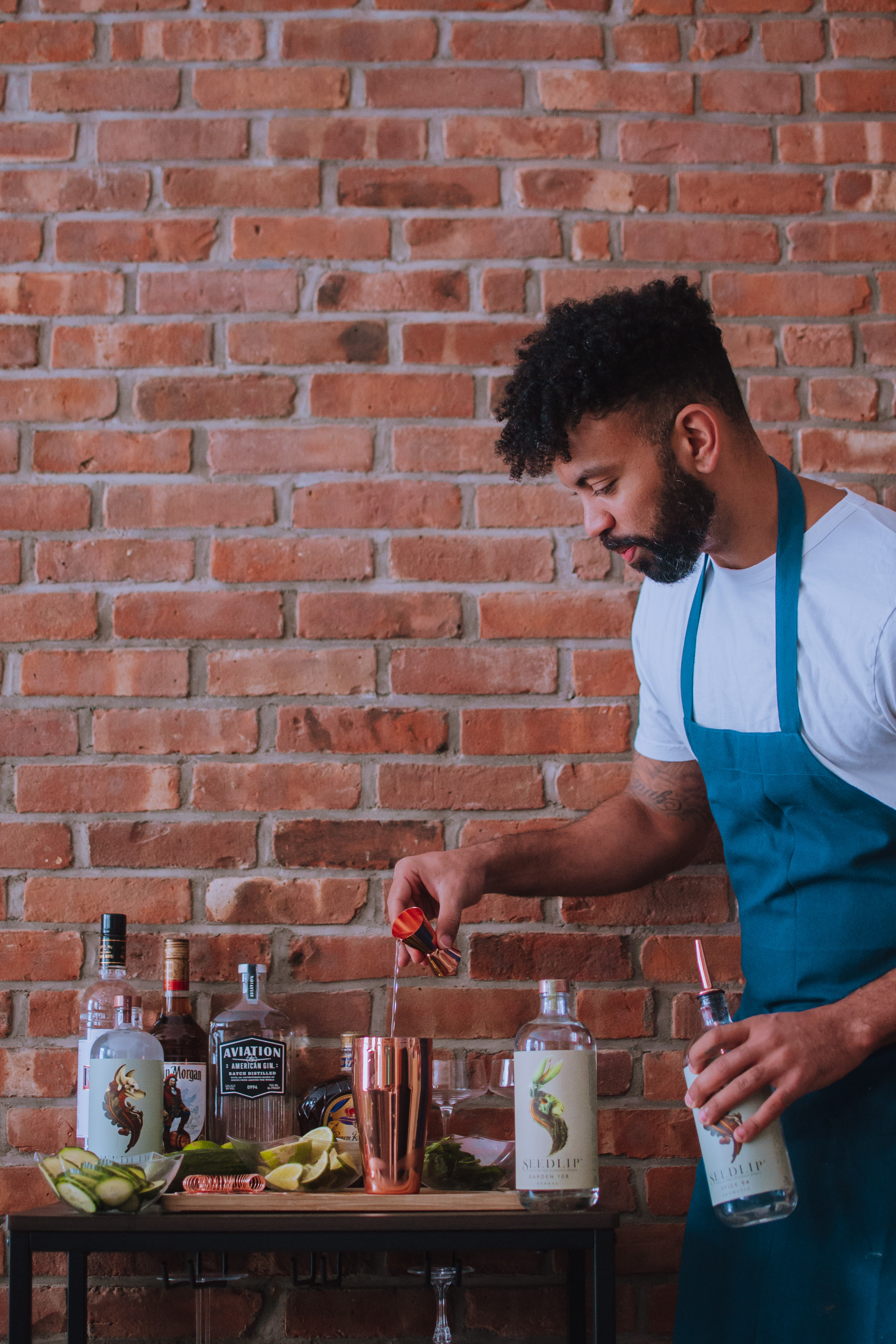 VI. If you could invite ANY six individuals to your "Seedlip Soiree," who would they be and why?
My top favorite 6 individuals that I would love to invite to a dinner gathering would be - Neil Degrasse Tyson, Barack Obama, Joe Rogan, Graham Hancock, Issa Rae, Samuel L. Jackson. I think this would be the best night of my life! So much to learn and laugh about. 
Follow Dustin @dustinbkendrick