For this month's Six w/ Seedlip, we spoke with Kimberly Drew, writer, curator, activist, and newly appointed Associate Director at the Pace Gallery in New York City. 
I. You wrote the phenomenal book This Is What I Know About Art – what does it mean to be an "art activist" What are areas of growth that need to occur both in art spaces and nature spaces?
I always struggle with the term "activist." For many, many years, I thought of activism as sacrifice, but now I see my own activism as what I will not sacrifice. I will not sacrifice accessibility, diversity, and equity. I will not sacrifice safety. In my work, being an "art activist" is doing everything you can to lower the barrier to access to art and creativity for others.

In terms of growth in both art and nature spaces. I think we need to amplify translators who raise awareness to pressing issues. For example, my life has been categorically changed since meeting Dr. Ayana Johnson. We don't just need statistics and figures -- we need to amplify and center those who have done this research and can help us build a better future.
II. How do we find art within nature and nature within art? 
I think we should destroy the false boundary of art and nature. There are so many incredible artists who engage with nature and climate in their work and it's super cool to see their practices evolve and grow just like the materials they use. One of my favorite artists who fuses art and nature is Anya Gallaccio. In her work "Preserve 'Beauty'" the artist displays roughly 1,800 fresh gerberas (aka 'beauty') behind plexiglass. As the work stays on view, the flowers decay and age. As a viewer, you can smell either the freshness of the flower, or the decaying smell, depending on when you see the display. I'm obsessed.
III. What is your individual definition of nature? How do you connect to it? 
I genuinely don't know how to define nature. It's the things that are outside? I live in a city, so nature is a park, a puddle, my roof, or the beach. I try not to narrow it down. I connect to nature by prioritizing how I encounter the spaces that aren't domestic.
IV. What are two techniques one can use to grow their self expression? How do we better hold space for others to express themselves fully? 
One of my life-long mottos has been "take yourself very seriously." If you don't listen to your goals and desires how can you expect anyone else to show up for you? My second technique is granting yourself grace and understanding that time is what you make it. Didn't work out today? Didn't make that deadline? Maybe ask yourself about the conditions instead of focusing on what feels like a failure. This past year, I've learned that I have not always been a great friend. For me, friendship takes time, takes listening, takes presence (physical and mental, regardless of location). I think we hold space for others by being present to not only their wildest dreams, but their biggest fears. I feel most held in relationships that feel like they are always subject to change and growth. I want to burn bright with my friends, which requires us to both sign onto preserving each other's flames.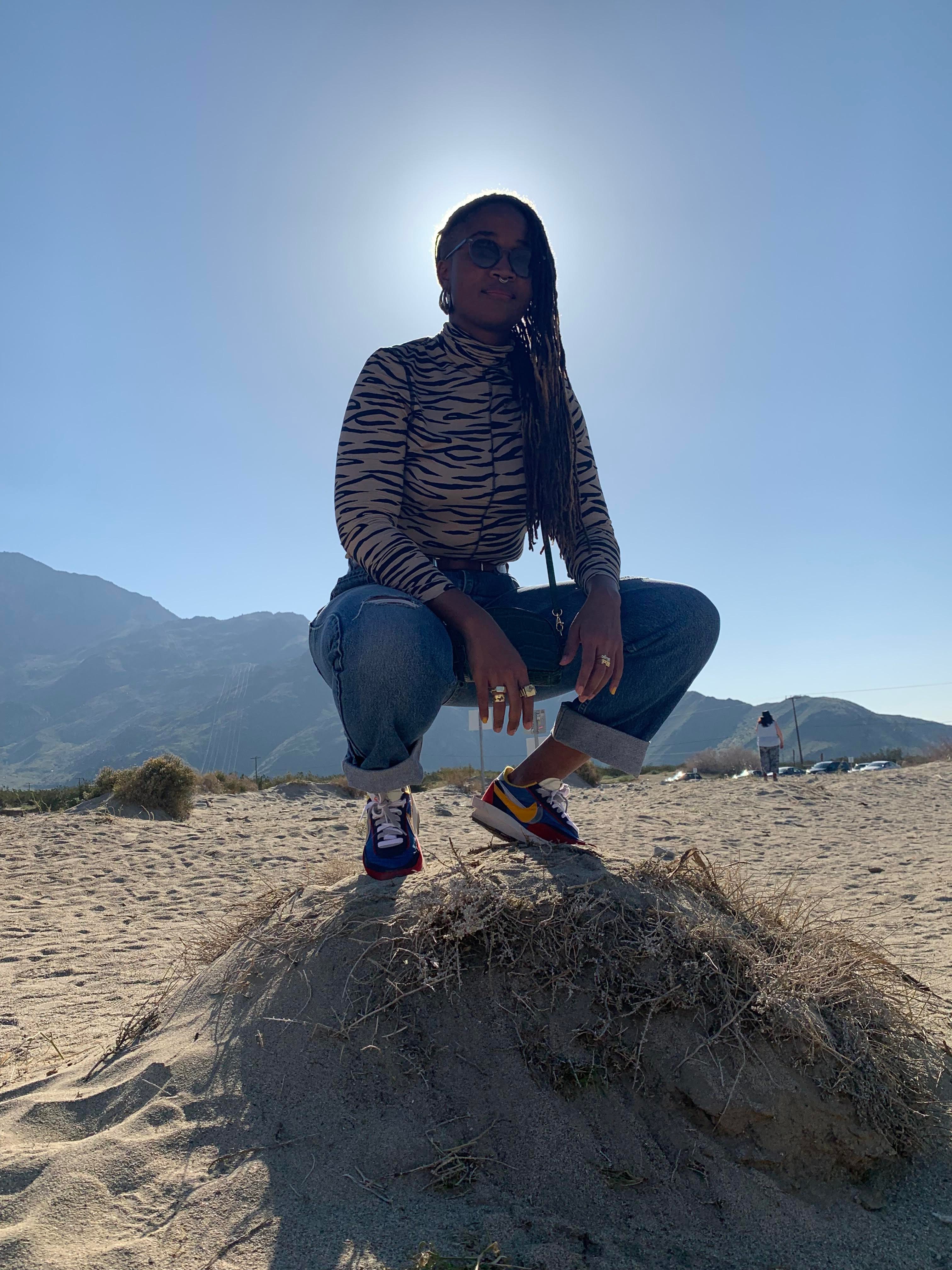 V. What brings you joy in your everyday rituals? 
My brain doesn't thrive in monotony, but in cacophony. My rituals are ever-changing and always adapted to my needs at the moment. Being able to live truly in my own chaos is one of the greatest joys in my life.
VI. If you could invite 6 individuals to a dinner party you're hosting, who would they be and why? What Seedlip cocktail are you serving? 
My ideal dinner party would be catered by Kia Damon. My guests would include: James Baldwin, Frankie Knuckles, Pauli Murray, Dawoud Bey, and Alice Sheppard. We'd be drinking all the different cocktails! It's a party after all.
Follow Kimberly @museummammy