For this month's Six w/ Seedlip, we spoke with Laura Vila, a content creator based out of Miami, Florida.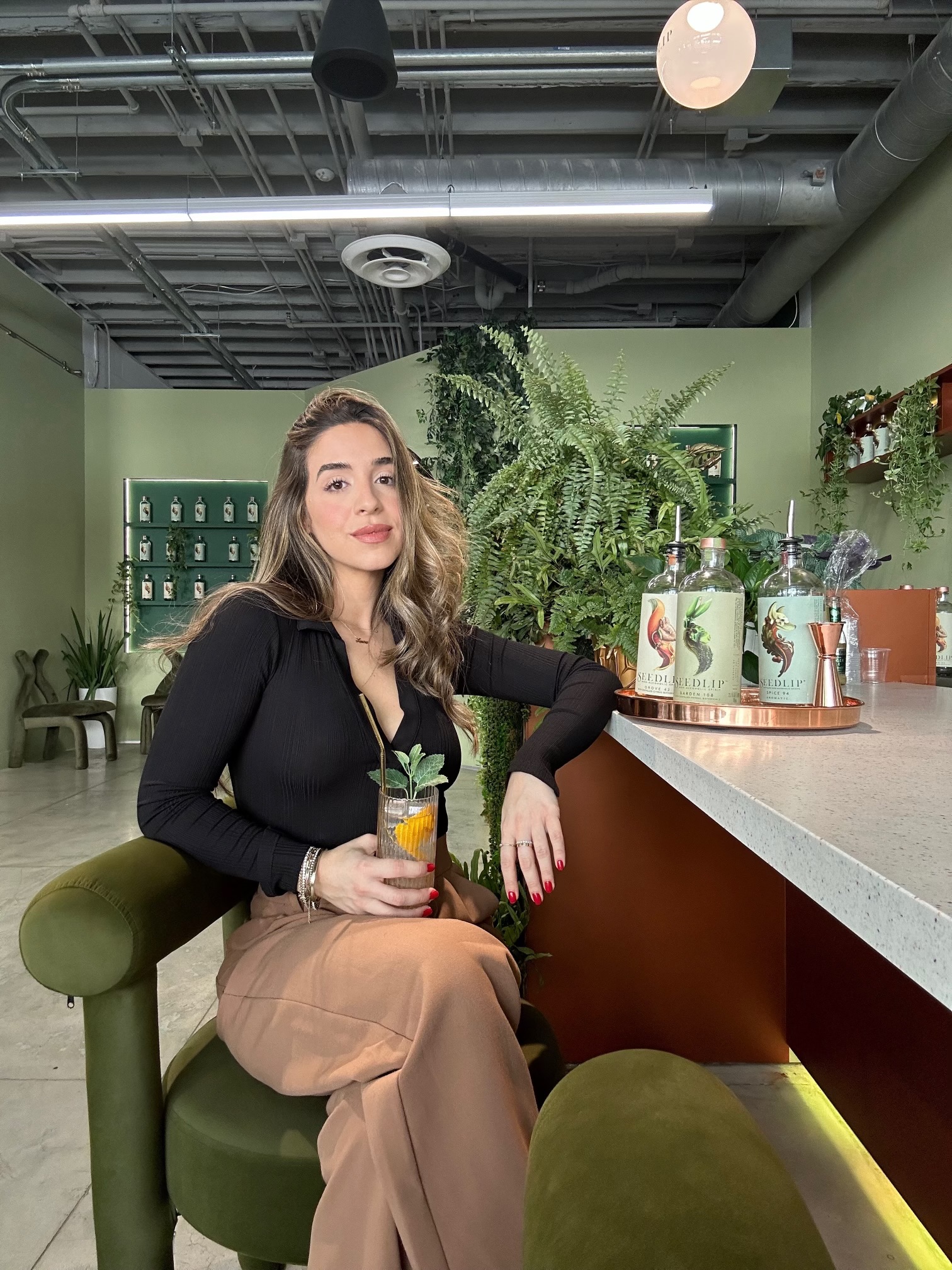 I. This January, Seedlip is encouraging people to connect with each other and host their own "Seedlip Soirees" to bring people together. What are some of your hosting tips for a "Seedlip Soiree"?
My biggest tip is to have something to munch on! I make sure to always have snacks that everyone at the gathering can enjoy! My go-to is a charcuterie board with a variety of meats, cheeses, fruits, and vegetables! And if you do a charcuterie board like mine, it'll have foods that pair deliciously with a Seedlip cocktail. A favorite of mine is pairing some dried apricots with a Seedlip Grove 42 CosNOpolitan!
II. What's your go-to Seedlip cocktail for party hosting?
An Espresso MartiNO, of course, made with Seedlip Spice 94.
III. What's your favorite food dish to serve at a party?
Besides a charcuterie board, I love including something sweet. I always make sure to make some brownies – they're a crowd pleaser!
IV. If you're going out, what are your favorite top 3 places for a Seedlip cocktail in Miami?
Miami Beach is one of the best areas in Miami, and the Showfields pop-up on Lincoln Road has amazing Seedlip cocktails and a beautiful Seedlip experience. Outside of Showfields, The Sylvester and Planta South Beach are two unbelievable spots for a great Seedlip cocktail. At Planta, try the Matcha Mojito with Garden 108. And don't miss out on the Grove Spritz at The Sylvester! Miami has some amazing Seedlip destinations that everyone should check out!
V. As a Seedlip partner, how would you describe Seedlip to someone who is interested in trying it for the first time?
I've always been someone who strives to live a balanced and mindful lifestyle, but it can be hard to find a great cocktail when I'm not drinking alcohol. So, when I got to partner with Seedlip I was so excited, because I was able to learn how to make awesome non-alc cocktails to drink when not drinking alcohol. It is perfect the drink when you're not drinking!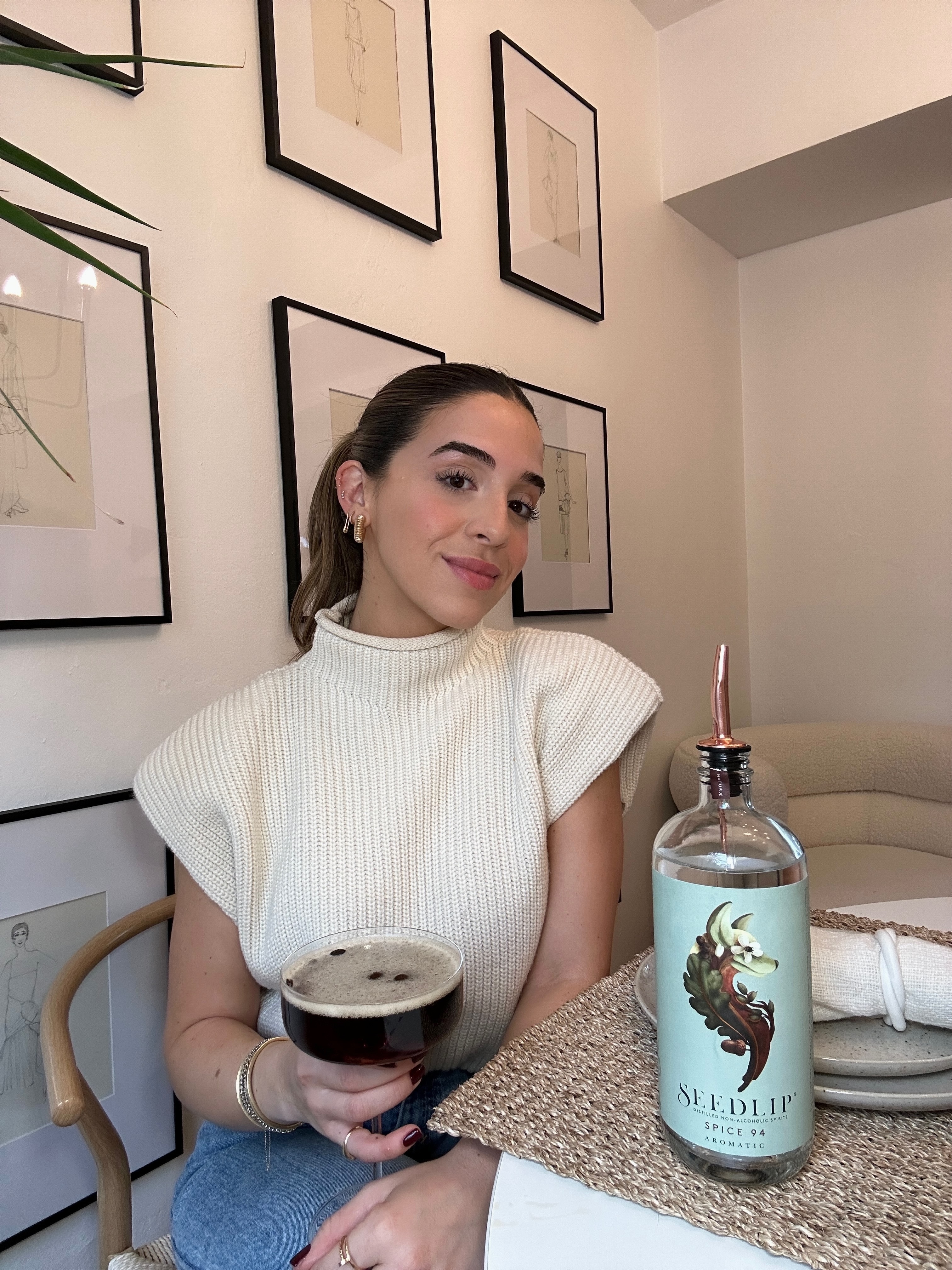 VI. If you could invite ANY six individuals to your "Seedlip Soiree," who would they be and why?
My 6 dream guests would be: Dwayne The Rock Johnson, Oprah Winfrey, Kim Kardashian, Bad Bunny, Harry Styles and Michael Jordan.
One of the best things about hosting a dinner party is the conversation. I would love to curate a group of some of the world's most influential people to create an interesting dynamic. From performers to athletes, each guest would bring their unique life experiences to the conversation. Seedlip is the perfect addition to any group because it includes everyone, regardless of whether you are looking to drink or not.
Follow Laura @lauramvila