This month, we spoke with Max Siegelman, the founder of Siegelman Stable, an emerging premier fashion brand and the Head of Cultural Relevance for OUTFRONT media, the largest out-of-home media company in North America. From marathon runner to entrepreneur, Max's roots continue to drive him in his expansive channels of purpose and beyond.  
I.  Tell us more about Siegelman Stables and the effects you've seen on those that participate – how do you think access to and representation within nature affects both physical and mental health. What is your vision for the brand this upcoming year?
Siegelman Stable at its core is a horse racing stable, but if you lift up the hood, there is a lot more to it. My father started his own racing stable in 1982, and yes it was created to train winning race horses and that is what he has done. But, what most don't know, is that he created programs for inner city kids, veterans programs and special needs programs to use his horses in more than just one way. Equine therapy is an experiential treatment method that uses the connection between people and horses to enhance physical or emotional healing. My dad saw an opportunity to use what he already had, horses, and add a second layer of "good" to what he was doing. What came with creating these programs was both beneficial to the people and kids working with the horses and the horse racing industry. The physical and mental health of any individual who interacts with horses is pretty spectacular. Even if you "don't have signs of mental health issues", just being around the horses lets you free your mind of any stress, etc. Other programs such as the inner-city youth programs, gave opportunities to kids to learn horsemanship and put them in a better direction for their future.
II. What does connecting to nature look like for you? How do you define nature? 
Growing up just outside in New York City and most of the time rushing from place to place or meeting to meeting, nature to me could be internal calmness with a crazy external presence, or physically in nature/outdoors. I was lucky to grow up with a family who enjoyed the outdoors and it was helpful that my dad's profession was 100% outdoors. Growing up around farms and horses let me connect to nature, more than most of my friends or people I grew up around.
III. What are your morning and evening rituals?
Pre-pandemic I had one morning ritual, wake up and train. I was a 5:30am wake up everyday before work guy and basically left home before I knew I was even awake. Since the pandemic, I've adapted and adopted my morning rituals, which now has two parts to it. A few mornings a week, I still have my 5am alarm and get out the door right away and either head out for a run before a lift, or an early class at my favorite studio, Tone House in NoMad, Manhattan, New York. My newly adopted ritual is those days I am not out the door immediately, I wake up and have coffee in bed with my girlfriend for about thirty to forty minutes. I never thought this could slow me down in the morning, but not having to rush to get to an office has really allowed me to appreciate mornings in a new way. It's a sacred time that we get together before we have packed weekday schedules and may or may not see each other until bedtime that day. In terms of evening rituals, there isn't really one. If work is not done by "night time", the work will continue. I guess that is why I would consider myself more of a morning person than an evening person. 
IV. What advice would you give to someone wanting to turn their passion into a career path?  
If you want to turn your passion into your career path, the biggest advice I could give is be patient, continue to build towards it and at some point it will just "click" and you'll have to recognize that and run with it.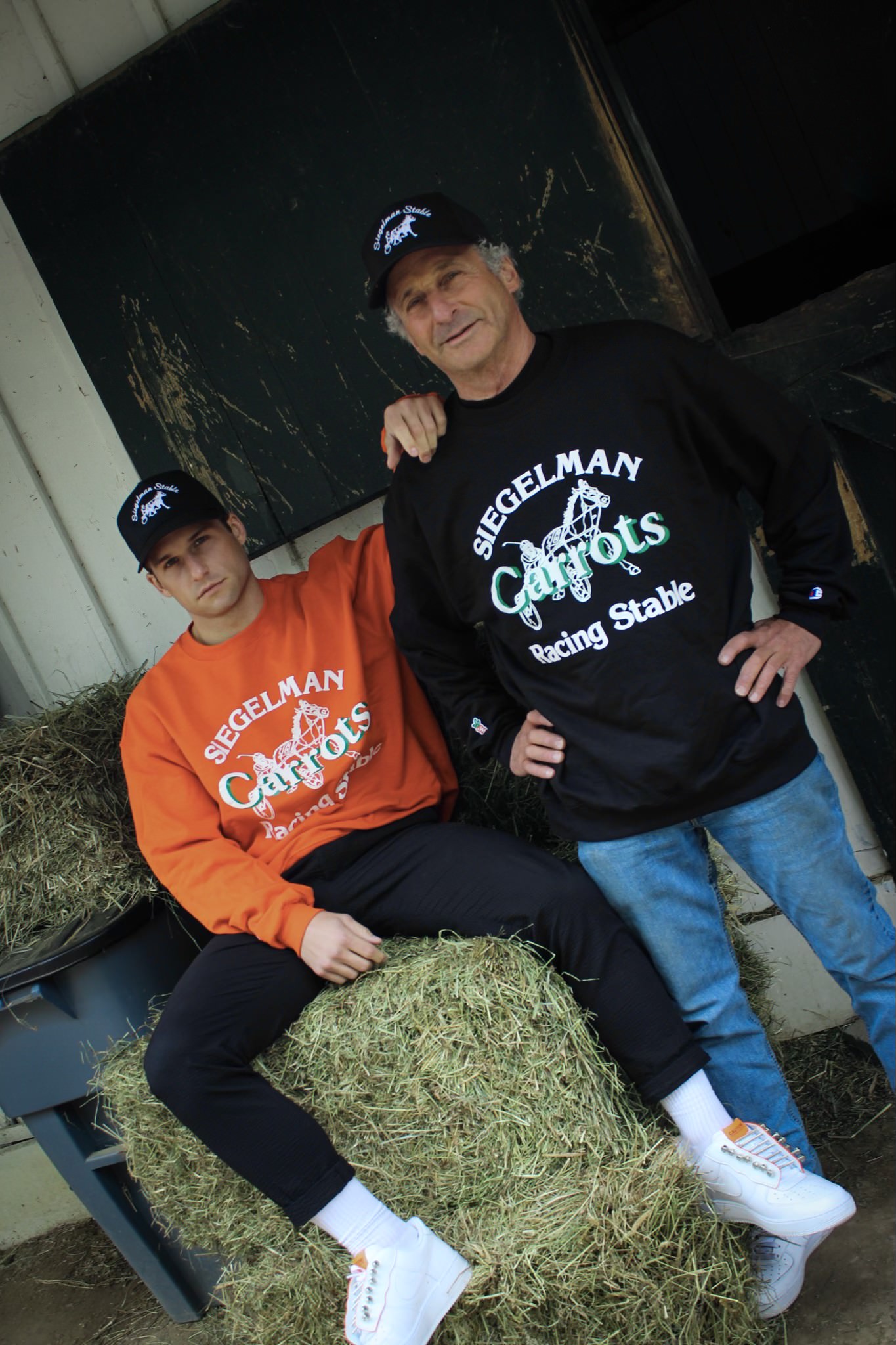 V. What is your golden rule?  
Only one golden rule? I'm not sure I have one rule and one rule only, but here's a short slew of things I live by on repeat: 
Treat others how you want to be treated
Be kind
Have empathy
Teamwork makes the dream work 
Don't always expect something in return for doing something for someone
VI. If you could invite 6 individuals to a dinner party you're hosting, who would they be and why? What Seedlip cocktail are you serving? 
If I was hosting a dinner, I'd serve Espresso MartiNos, because who doesn't love coffee all day and night. My 6 guests below, it's going to get weird, in no particular order: 

Kanye "Ye" West - Kanye's always been someone I admire for a lot of reasons. I am sure some people will roll their eyes, but what he has done, built, created and so on, is something most people don't see in a lifetime. It's truly crazy. 
My Grandmother - she was always someone who taught me things without teaching me things. What I mean by that is, she lived her life and I watched and observed. To me, there was no better educator to show me "the ropes" of the world through her actions. She was a boss in her own right in work and in the world. I also think her and Ye would have a pretty amazing conversation. 
Derek Jeter - growing up a Yankees fan, there was no one cooler than DJ. He was a class act on and off the field and as a young athlete who had the opportunity to play all through college, it was great to see someone thrive in their sport and in business, and carry himself as a good guy throughout all of it. 
My parents - I know that's two people and the table just grew to 8 (including me), but they're cool with sharing a seat. My parents are legitimately why I am who I am today - for better or for worse - but I wouldn't change that for a minute. Separately, they are very different types of people. But together, they truly are the coolest. Hopefully, that rubbed off on me a little. 
Virgil Abloh - Virgil was someone who I randomly worked with and wished I could have worked with more often. Everything he did for fashion, music, art, culture and community, should be taught in every college, everywhere around the world. The biggest lesson of all was collaboration with peers who wanted to do cool shit, with cool people for a good reason and for a good cause to pave the way of culture and future creatives. 
Follow Max @msiegelman0 and Siegelman Stable @siegelmanstable