When Seedlip opened its first US General Store this fall in Los Angeles, we approached filmmaker Liza Voloshin to capture the installation and launch. While Voloshin has a wide range of clients including Katy Perry, American Express and Barneys New York, she has a unique interest in connecting her work with nature and with this project, drawing inspiration from the ingredients of each Seedlip expression.
I. What made the General Store project unique from other projects you've worked on?
When creating documentary film, the one thing you can count on is that it will always surprise you. I had no idea what I would be getting into other than that I would be filming the landscape artist Lily Kwong creating an installation inspired by the flavors of Seedlip. But it was such a wonderful surprise to arrive to a space where oranges, trees, and fabrics were all being transformed and crafted into displays of art. Seeing the process and capturing the collaboration that goes on behind the scenes was really inspiring. I love seeing how the inside of a creative mind works and translating that into a moving visual.
Watch a recap of Lily Kwong's installation here.
II. Where do you draw inspiration from? Can you describe your creative process?
I always try to see the world with a little beauty and joy, no matter how difficult at times it can be. My creative process always begins with learning. I read and do as much research as possible on a subject while meditating on the visuals. And then I do a big deep dive into creating a mood board of the types of things I hope to capture. It's documentary so you never know what you are going to get, but planning is everything. If you are prepared with a clear plan, then you create a safe space for those magical, unexpected moments to happen.
III. You mentioned that through your work, you hope to spread joy and social change. How do you do this?
Our world is now felt immediately, in the palm of the hand. There is a beauty and a pain that comes with such immediate access to information. So when I create film, I think about this a lot and know that I have a choice to make of how to present the world. And I always choose a lot of joy and a little beauty. Even when I film a story that is difficult to tell, like a documentary I am working on with the Women's Prison Association in New York, I want to express truth and reality while always being cognizant of our human condition. And my subjective lens always points to including joy as a big part of our experience. We're all biased, and I try to lead with my bias of joy.
IV. What project/s are you most proud of?
One of the first documentaries I created was a series highlighting unique female athletes in Moscow, Dubai and Abu Dhabi. It was so inspiring to witness the fierce determination of an Olympic gold medalist and express that perseverance through film. It was also my first time shooting in both a snowstorm and a sandstorm, which made the challenge even more fun.
V. Your work takes you to exotic, rural and urban landscapes, where do you feel the most connected to nature?
I'm obsessed with learning about nature, and I try to always connect my film work to helping us get more in tune with our environment. After reading "The Hidden Life of Trees" I feel so much more empathy for the plant kingdom. Now every time I pass by the tree stump on my NYC street corner, I think of its roots and how they are still alive, being fed by its tree friends even though its trunk was cut down years ago. I also try to hug a tree every week. I hope they like it just as much as I do.
VI. Resolutions for 20/20?
Less fear, more connection.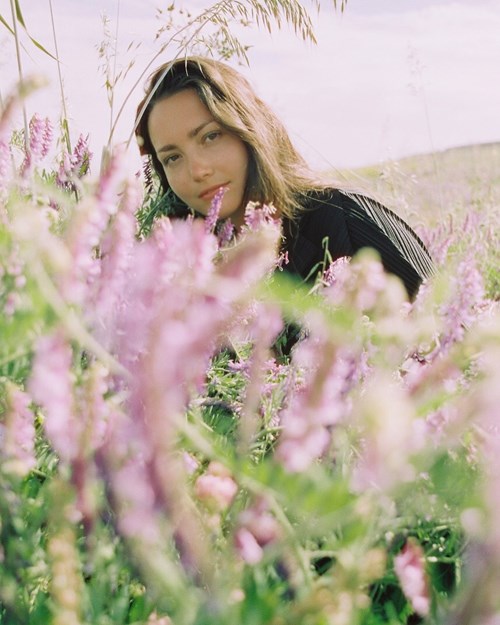 Photo by Chevy Tyler
Follow Liza: @globaliza
Watch more of Liza's work with Seedlip here.