Whether you've resolved to reduce your alcohol intake or make more conscious choices when it comes to the quality of food and drink you consume, these recipes will satisfy your craving for an evening cocktail without sacrificing those goals.
First thing's first. If you're new around here, there's one critical thing to know about how to drink our non-alcoholic spirits: they're made to be mixed. Each of Seedlip's expressions – Garden 108, Grove 42, Spice 94 – is bursting with flavors from natural herbs, citrus, spices, and barks. You won't find any sugar or alcohol in our blends. So, it's important to add a mixer, and preferably one that's premium and bubbly, to really bring all those botanical flavors to light.
One perfect pairing for Seedlip is AVEC drinks. If you've ever questioned a boring soda water or sugar-packed mixer for your drinks, then AVEC is your solution. With a shared belief that drinks should be both delicious in flavor and better for you… Seedlip x AVEC is a premium combination of real ingredients to make that a reality. Together, they make cocktails that are naturally delicious and low in sugar.
Here are three Seedlip x AVEC drinks to mix up at home:
Seedlip Grove 42 & AVEC Ginger
Seedlip Garden 108 & AVEC Yuzu & Lime
Seedlip Spice 94 & AVEC Grapefruit & Pomelo 
Method
Pour 2 oz of Seedlip over ice.
Top w/ chilled can of AVEC.
Stir & garnish w/ a slice of citrus.
Thoroughly convinced? Add a bottle of Seedlip [or all three] and AVEC to your bar cart.
Find us in New York at:
Spirited Away
153 Ludlow Street
New York, NY 10002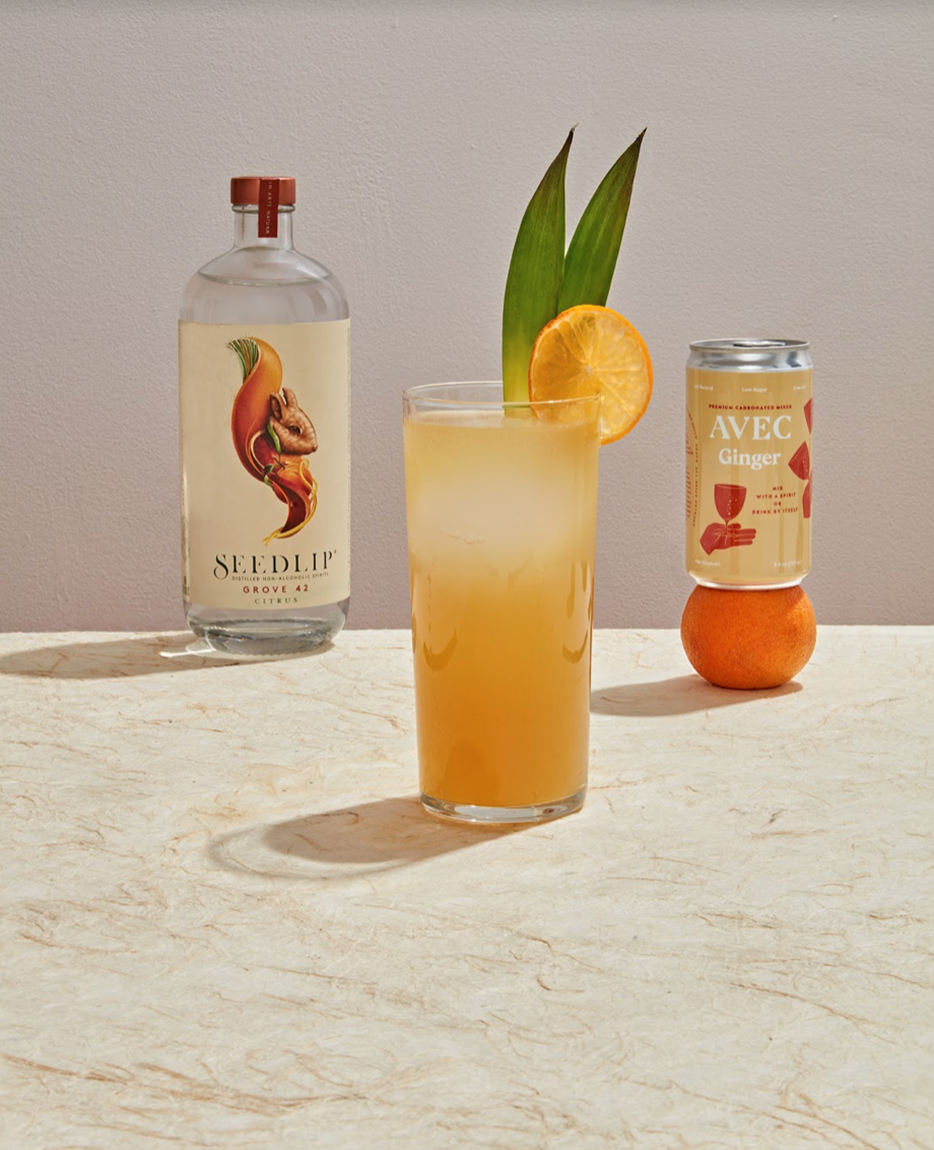 Seedlip Grove 42 & AVEC Ginger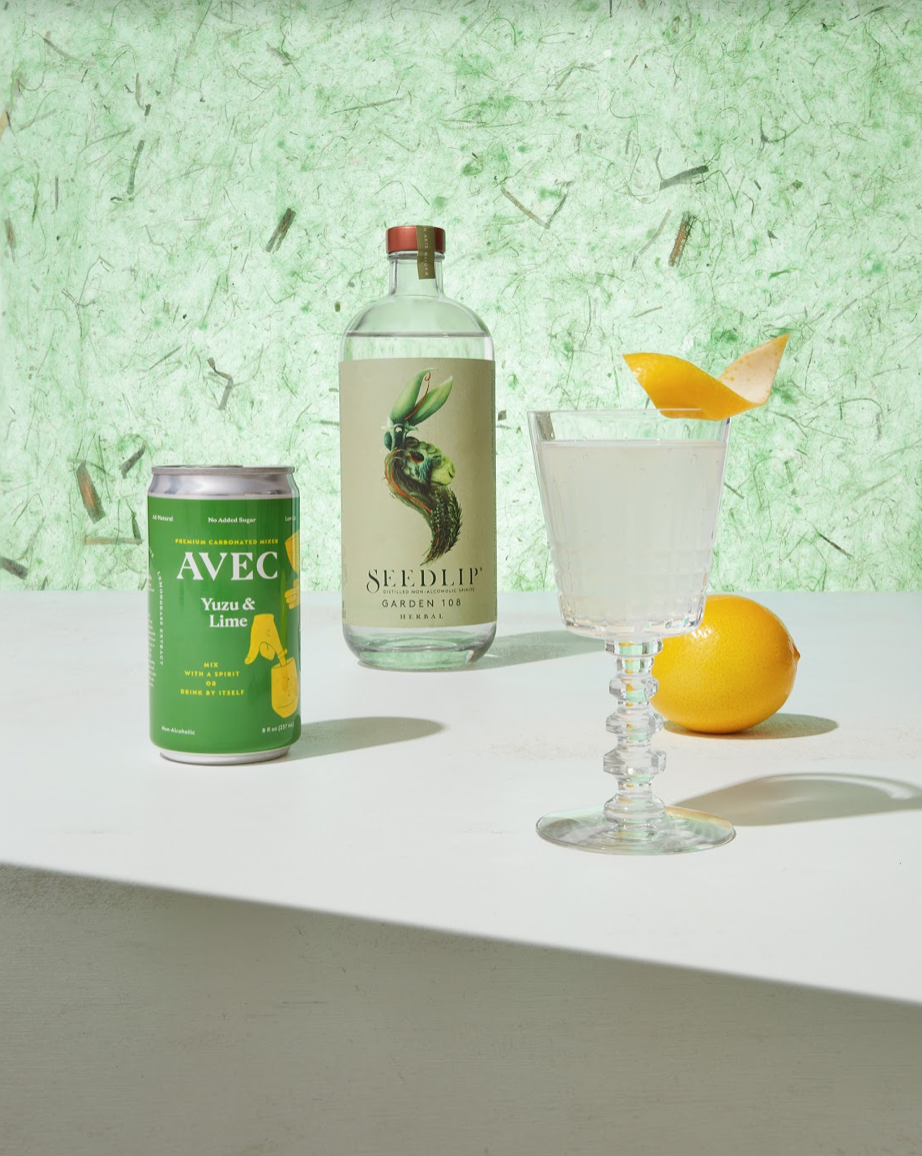 Seedlip Garden 108 & AVEC Yuzu & Lime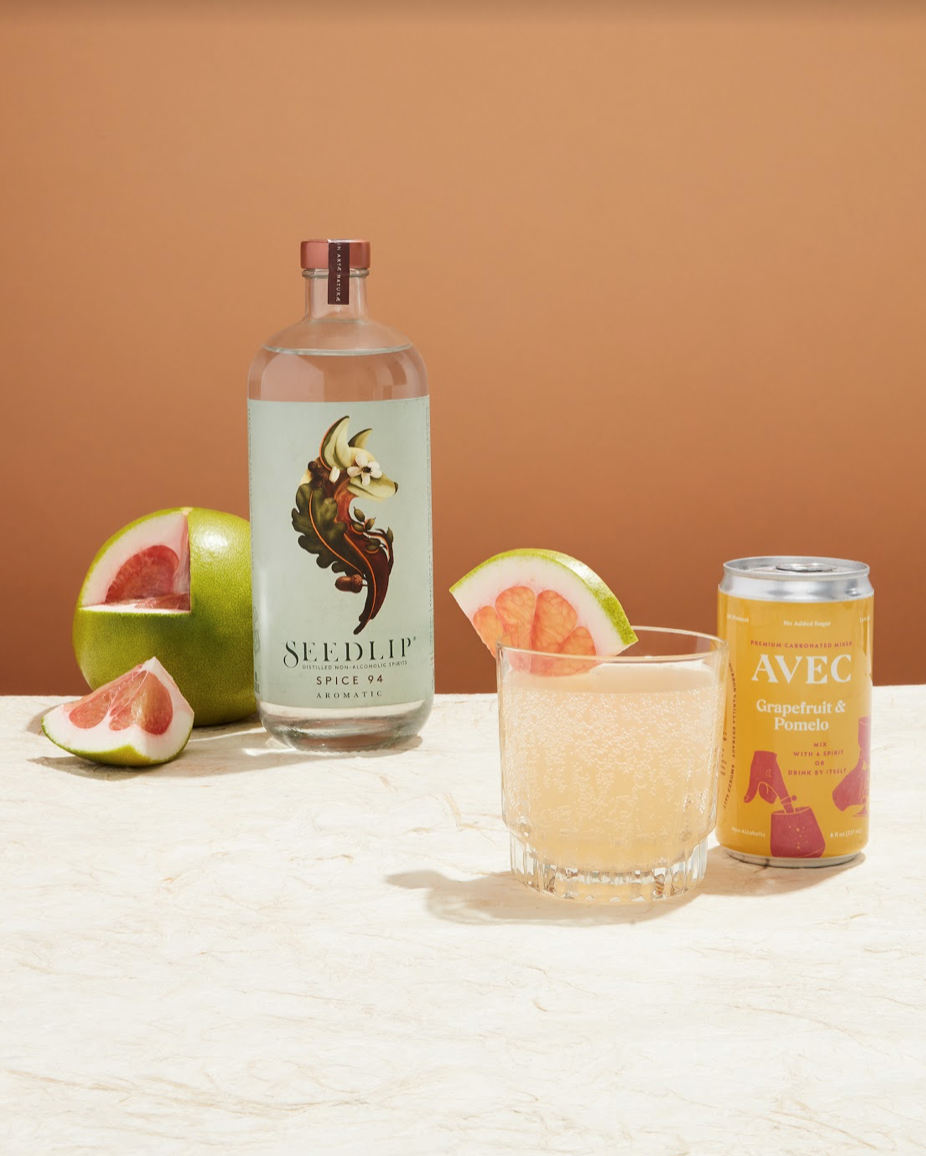 Seedlip Spice 94 & AVEC Grapefruit & Pomelo